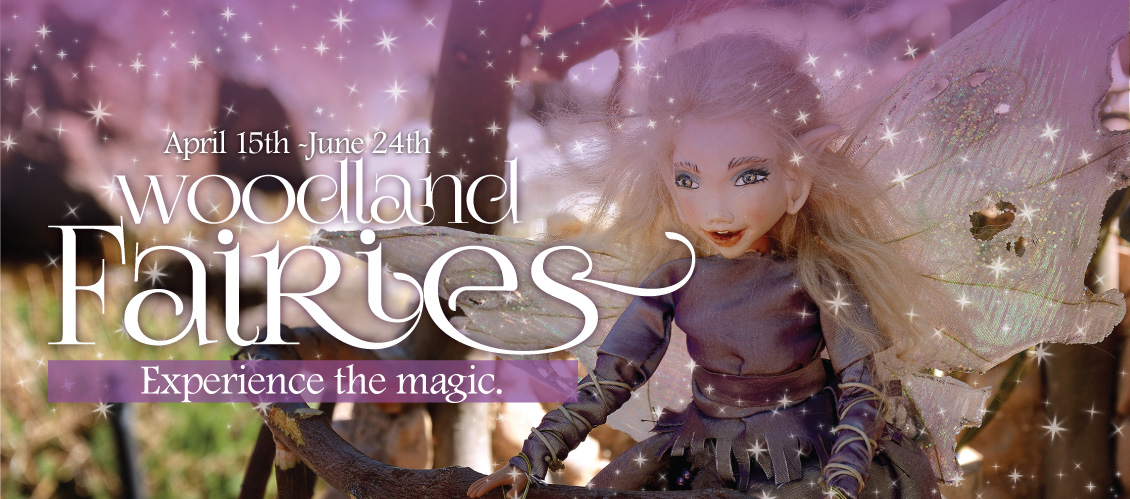 Experience the magic of the Woodland Fairies at Gardner Village April 15 through June 24, 2017.

Shhhh… Be very quiet, and you just might spot one. The fairies will be landing at Gardner Village! The warmer weather has these magical creatures coming out from their winter hibernation. Look high. Look low. See if you and your kiddos can spot our enchanted residents. With tiny houses and bitty scenes in our center court area and around every turn, you'll make big memories that will last long after the fairies have taken flight for the summer. View our enchanting woodland fairy photo gallery here.
---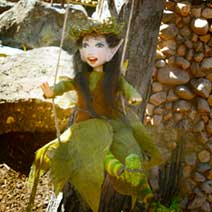 WOODLAND FAIRY DISPLAYS AT GARDNER VILLAGE
Spring has sprinkled its magic over Gardner Village, and the enchanted residents are waking from their winter slumber to play! The Woodland Fairies are up to their shenanigans and frolicking throughout the village. Whether you come with the family or make a date out of it, strolling through the whimsical fairy wonderland is sure to spark your imagination this spring. But hurry, the fairies take flight June 24th!

Dates: Monday-Saturday, 10am-8pm, April 15th-June 24th.

Cost: FREE
---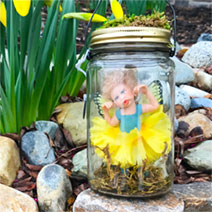 A-Z MAGICAL FAIRY QUEST AT GARDNER VILLAGE
Time to spread those wings and fly. Enjoy a free, family-fun experience that will have you looking high and low for our newest fairy friends. Like messages in bottles, these little loves are waiting for you in their small jar dwellings. With one fairy representing each letter of the alphabet, there are 26 winged wonders waiting to be discovered. Per the fairies' request, we're keeping this whimsical hunt completely green and earth friendly—no papers to print here. Instead, simply begin at the sign in our center court area and find instructions for completing this A-Z adventure!

Dates: Monday-Saturday, 10am-8pm, April 15th-June 24th.

Cost: FREE
---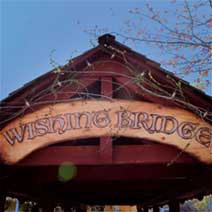 WISHING BRIDGE AT GARDNER VILLAGE
The magical Wishing Bridge is your chance to tell the fairies what your heart desires as you tie a ribbon and make your wish. Grab a wishing ribbon from inside Aunt Elsie's Trinkets & Treasures. Make your wish on it, and tie it to the bridge for the fairies to find. Make your mark and become a part of our fairy fun by adding your wish today.

Dates: Monday-Saturday, 10am-8pm, April 15th-June 24th.

Cost: FREE
---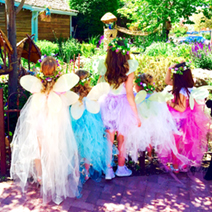 FAIRY PARADES & FACE PAINTING AT SPOILED ROTTEN CHILDREN'S BOUTIQUE
Want to see your young fairies star in a Fairy Parade? Simply bring them to Gardner Village in their fairy attire or purchase your wings and wands here. Free parades/guided fairy tours through the Village depart from Spoiled Rotten Children's Boutique at 1:00 each Saturday afternoon, April 15th through June 24th. There will be face painting and balloon animals from noon to 2pm. With magic around every turn, you're invited to join this whimsical walk.

Dates:Every Saturday, noon-2pm, April 15th-June 24th. Parade leaves promptly at 1pm.

Cost: Fairy parades are FREE. Face painting starting at $5.

Contact: For more information, call Spoiled Rotten at 385.355.0030.
---
FAIRY HOUSE TOURS AT GEORGELL DOLL SHOP
There's magic in the air at Georgell Doll Shop, where fairies have taken up residence. There's a magnificent fairy village, lined with handmade fairy houses of all shapes and sizes from dress up campers (known as glampers) to multi-level fairy palaces. Yes, this charming tour is loaded with details that will delight you. A walk through this whimsical fairyland, includes a special fairy party favor for all who visit.

Dates: Monday-Saturday, 10am-8pm, April 15th-June 24th.

Cost: $5 per person. *Limit 15 people per tour.

Contact: For more information, call Georgell Doll Shop at 801.561.1485.
---
FAIRY GARDEN CLASSES AT AUNT ELSIE'S
Imagination is in full bloom at this garden class. Don't worry, green thumbs aren't required. This course is all about planting a magical place for your wee fairy friends to dwell—bitty houses, tiny cobblestones, and so much more are included!

Dates: Every Saturday, April 15th-June 24th. *Classes must be reserved and paid for in advance.

Cost: $25, includes all supplies

Contact: For more information and to reserve your spot, call Aunt Elsie's at 801.561.5557.
---
FAIRY BRACELETS AT THE BEAD FARM
Add to your fairy fashion by making your own special fairy bracelet at The Bead Farm. Choose from the assortment of colorful and magical beads to create your own whimsical design. All ages are welcome and the friendly staff is always happy to help. After all, no fairy outfit is complete without the right accessories. .

Dates: Every Saturday, noon-2pm, April 15th-June 24th.

Cost: $5 per bracelet.

Contact: For more information, call The Bead Farm at 801.938.1995.
---
MAKE YOUR OWN FAIRY DUST AT M SOAPS BY MARGUERITE
Make your own little fairies shine with specially-concocted fairy dust. Choose from their many powders (used in bath bombs), and create a bag of bath dust that will turn tub time into fizz time. Your kiddos will jump at the chance to scrub-a-dub when their own pretty potions are in the mix.

Dates: Monday-Saturday, 10am-4pm, April 15th-June 24th.

Cost: $5 for a 4-oz. bag.

Contact: For more information, call M Soaps at 801.938.1978.
---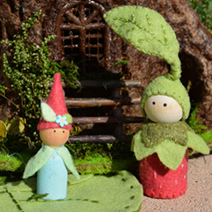 FAIRY "KIDS KREATE" CRAFT KITS AT PINE NEEDLES
It's time for a little heartFELT fairy fun! Experience the joy of dressing a wooden peg fairy doll in felted fashion of your own creation. Clothing pieces are pre-cut and ready to assemble, making this an easy craft for all ages.

Dates: Make and takes in store every Saturday, noon-2PM, April 15th-June 24th. Or purchase your kit in store to take home anytime.

Cost: $10, includes all supplies.

Contact: For more information, call Pine Needles at 801.233.0551.
---
FANTASY HALF MARATHON, 10K & 5K RUN AT GARDNER VILLAGE
Spread those wings, it's time to fly! Just in time for the Woodland Fairies' arrival at Gardner Village, we're hosting the magical Fantasy Run (Half Marathon, 10k and 5k) presented and organized by On Hill Events on Saturday, May 6, 2017. So sprinkle on a little fairy dust, grab your wings (or enjoy a complimentary set on race day—fairy wings and shirt for the ladies; bug shirt and antennae for the guys), and let your running fantasy take flight.
Dates:
Saturday, May 6, 2017
Cost & Contact:
Find more details and register with On Hill Events
here.
---