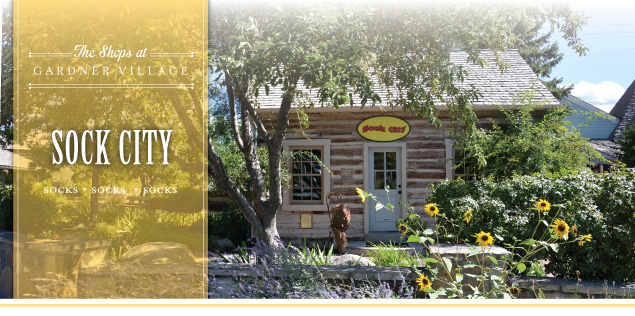 Sock City Outlet
Welcome to the Sock City Outlet! Your one stop shop for all things sock! Since 2007, we've prided ourselves on providing the largest variety and best quality hosiery while maintaining a fun and friendly atmosphere. Our Sock City Outlet store is no different when it comes to our obsession with offering only the quirkiest socks at absolutely amazing prices! Our unique location at Gardner Village gives us the opportunity to try out different brands and designs that are up and coming, and you reap the benefits through amazing savings!
At Sock City Outlet, we strive to rotate our inventory as often as possible, so you can always expect a great deal! We have a sock for every taste and style, and our staff are experts when it comes to the composition and fitting of our select products. We aren't ashamed to admit that we're obsessed with socks and making sure our customers leave with a spring in their step.
Whether you're visiting for the day or just a quick stop at your favorite Gardner Village shops, our staff is always excited to help you find just the style you're looking for! Take your time and enjoy the rustic atmosphere that's been cultivated here at Gardner Village, a little piece of history.
Visit the Salt Lake area location of Sock City today at Gardner Village. We can't wait to meet your feet!