AUGUST Events & Sales
Select a month to see what's happening at Gardner Village.
JANUARY
FEBRUARY
MARCH
APRIL
MAY
JUNE
JULY
AUGUST
SEPTEMBER
OCTOBER
NOVEMBER
DECEMBER
---
LABOR DAY WEEKEND SALE at Gardner VillageAug 31, 2017
Thru
Sep 04, 2017
Driving all over town and facing crowds only to find a few sale items can be, well, work. Take the labor out of your Labor Day weekend with one convenient stop at Gardner Village for all of your shopping needs. You'll discover sales on clothing, toys, gifts, home decor, furniture and more. Best of all, our shops are all locally owned, so you're supporting small business while having big fun. Top off your sale seeking with a relaxing meal at Archibald's Restaurant or Naborhood Bakery & Cafe. After all, a holiday weekend should feel like anything but work. Shops the sale Thursday, Friday, Saturday and Monday from 10am to 8pm all four days.
---
WASATCH FRONT FARMERS MARKET at Gardner VillageAug 05, 2017
Thru
Oct 28, 2017
The Wasatch Front Farmers Market is back at Gardner Village! With over 50 local farmers, food artisans, and artists, this market is sure to charm you with its abundance of local produce and handcrafted goods. This isn't just a farmers market, it's a destination that supports local entrepreneurs and the community in your backyard. Join us every Saturday, July 8th through October 28th, from 9am-1pm!
---
BREAKFAST WITH A WITCH AND WITCHAPALOOZA TICKETS ON SALE at The Gathering Place at Gardner VillageAug 01, 2017
Calling all little witches and warlocks. The "Witch-Eye Council" requests your presence at
Breakfast with a Witch
at The Gathering Place at Gardner Village. Enjoy breakfast and an "out of this world" morning with our fun and wacky Gardner Village witches as we present,
Witch Wars - Return of the Witch Eye.
Tickets start at $15. May the broom be with you.
Get ready to celebrate the haunts of Halloween with
Bewitched, Bothered, and Bedazzled,
our brand new
Witchapalooza
show for 2017! For those with a wacky sense of humor, finesse for fine food, and a zest for great entertainment, this furor of fun will keep you in stitches. Featuring some of Utah's top musicians and actors,
Witchapalooza
has become an annual tradition for fall! Dress up with your friends and join us! Tickets start at $21 for show only, and $34. 95 for show and dinner.
Tickets go on sale Tuesday, August 1, 2017 at noon here. Book your tickets early, as all shows do sell out.
---
OUTDOOR SESSION DISCOUNT at Camera Shy Photography at Gardner VillageAug 01, 2017
Thru
Aug 31, 2017
We've got a picture-perfect deal for you! Camera Shy photography is offering an outdoor session for the price of an indoor session, every Tuesday through August. That means you'll save $30 and be able to capture both your family and the beauty that Utah offers during this summer season. Click
here
to book your session now!
---
FAIRY TEA PARTIES at Georgell Doll Shop at Gardner Village Aug 01, 2017
Thru
Sep 02, 2017
When was the last time your little girl dressed for a tea party? Let your little ones indulge at
Georgell Doll Shop's
Dolly & Me Fairy Garden Tea. Tiny Desserts on tiny dishes and a fairy doll to take home. Dress up hats and aprons are available for proper tea attire. All served on the fairy garden patio at Georgell Doll Shop with a collection of fairy houses to explore. Tea is served every Friday and Saturday from 11am to 4pm June 2nd through September 2, 2017. $20 per guest. Reservations are encouraged for a fun, fanciful afternoon, and walk-ins are welcome based on availability. Call Georgell Doll Shop at 801.561.1485 for information and to make reservations.
---
BACK-TO-SCHOOL SHOE SALE at Spoiled Rotten Children's Boutique at Gardner VillageAug 01, 2017
Thru
Aug 12, 2017
Summer is speeding by and school is just around the corner! Make sure your little ones put their best foot forward this next school year with new shoes from Spoiled Rotten Children's Boutique. When you buy one pair, you get the second pair, of equal or less value, for 50% off. Contact Spoiled Rotten Children's Boutique at Gardner Village for more details at 385.355.0030.
---
PILLOW AND SHAM SALE at Layers at Gardner VillageAug 01, 2017
Thru
Aug 31, 2017
Looking to spruce up your home? Pillows and shams add the perfect finishing touch to every room, and Layers Beautiful Bedding is giving you just the chance to put that sparkle to your home. Through the entire month of August, all regular-priced pillows and shams at Layers will be 25% off!
---
AUGUST SALE at Shopaholics and Plum Dandy at Gardner VillageAug 01, 2017
Thru
Aug 31, 2017
Nothing screams summer more than a cute pair of sunglasses, sandals and some time by the beach. No matter where you go this year, Shopaholics and Plum Dandy are ready to send you there in style. For the entire month of August, receive a free pair of sunglasses with a purchase greater than $50. Happy shopping!
---
NOW REGISTERING FOR WITCH RUN at Gardner VillageAug 01, 2017
Thru
Aug 31, 2017
Which run? Why, the Witch Run, of course! The spell has been cast. It's time to hop aboard your broomstick, don your witchy wardrobe and fly in for a 5k walk/run along a bewitching course on Saturday, September 30, 2017. Witch hats and shirt provided, but you will want to replace those pointed shoes with your best racing variety. Check in 5pm t0 7pm, cauldron lighting at 7:30pm, and the run begins at 8pm. Hosted by On Hill Events. For additional details and to register, visit
here.
---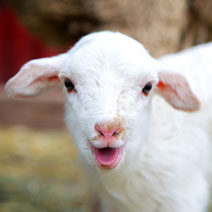 PETTING ZOO & PONY RIDES at The Farm at Gardner Village Aug 01, 2017
Thru
Dec 30, 2017
Experience Gardner Village on a private tour unlike any other—a hand-led pony ride. Walk along side your little buckaroo as he or she is guided through the Village in style. (Giddy up for awesome photo ops!) While visiting The Farm, a nonprofit animal rescue open year round, mosey on through the petting zoo and show the beautiful animals some love. August 2017 hours are 10am-8pm, Monday through Saturday, weather permitting. Bring the whole family for a fun day at The Farm! Hand-sanitizing station available. For more information, contact The Farm at 801.706.8189.
---
CHOCOLATE AND CANDY CAMP at Chocolate Covered Wagon at Gardner VillageAug 01, 2017
Thru
Aug 31, 2017
Satisfy your sweet tooth with a class from Chocolate Covered Wagon. Playing with food is encouraged in these classes while you learn old-fashioned taffy pulling and decadent candy dipping. You'll even get a chance to show your artistic side with creative dipping! Chocolate and Candy Classes are offered for all ages and are perfect for youth groups, date nights, and afternoons with the kids. They even offer team-building workshops for corporate events. And for the month of August, kids ages 4-12 can enjoy a summer chocolate class every Wednesday from 1pm. To read more about chocolate classes, visit our
blog.
For more details and to reserve your place, contact Chocolate Covered Wagon at 801.938.1963.
---
KNITTING AND CROCHETING CLASSES at Willow Hill Yarn Company at Gardner VillageAug 01, 2017
Thru
Aug 31, 2017
Come for a knitting or crocheting class and leave with more than just new needle-art knowledge. Wind up with new friends here to help and support you as you continue to hone your skills. They offer classes throughout the year, with a special Little Cotton Rabbits Club during 2017. For more information, visit Willow Hill Yarn Company's
website
or call 801.282.0477.
---
PAINTING CLASSES at The Art Cottage at Gardner VillageAug 01, 2017
Thru
Aug 31, 2017
Paint brushes and canvas and paint! Oh my! The Art Cottage is now offering the visual and hands on experience of art to those of all ages. Enjoy children's classes, watercolor, calligraphy, paint nights, coloring clubs and date nights. Visit The Art Cottage's
website
for more information. Contact The Art Cottage to schedule your fun at 801.561.1372.
---
SEWING & QUILTING CLASSES at Pine Needles at Gardner Village Aug 01, 2017
Thru
Aug 31, 2017
If you've been pining for increased sewing knowledge or simply want to try a new hobby on for size, Pine Needles is your place. Their course curriculum includes sewing basics for beginners and more advanced options for those looking to grow their stitching skills. If time spent creating with friends (and making new friends in the process!) is what you're after, grab a project you've been working on (or want to start) and join Pine Needles for Open Sew. You'll find more information about all of their class offerings on the Pine Needle's
website
.
---
MOONLIGHT MADNESS SALE and BEACH PARTY at Gardner VillageAug 05, 2017
Come where the surf's up and the prices are down. The Gardner Village Moonlight Madness Sale and Beach Party bring the relaxed atmosphere of the islands here. Shake those hula hips to beach music, enjoy the tastes of the tropics at Naborhood Bakery and shave ice at Chocolate Covered Wagon. Hang loose with us. We're open from 6 to 11pm so you can catch a wave and shop our amazing sales, find crazy coupons and win fun prizes in our shops for five hours only. Aloha!
---
STAYCATION at Willow Hill Yarn Company at Gardner VillageAug 05, 2017
Willow Hill Yarn Company is giving you a way to escape this summer with a staycation on Saturday, August 5! This all-day party runs from 9am to 11pm and will include a knit-along project, hourly sales and coupon drawings. Plus, you'll get to join in on the fun of our Saturday farmers market and annual Moonlight Madness Sale and Beach Party! Knitting patterns and lunch will be included in the $12 registration fee, so call Willow Hill Yarn Company at 801.282.0477 to claim your spot.
---