MAY Events & Sales
Select a month to see what's happening at Gardner Village.
JANUARY
FEBRUARY
MARCH
APRIL
MAY
JUNE
JULY
AUGUST
SEPTEMBER
OCTOBER
NOVEMBER
DECEMBER
---
MOMMY AND ME FAIRY TEA PARTY
THE GEAR ROOM AT ARCHIBALD'S RESTAURANTMay 01, 2018
Thru
May 12, 2018
Calling all fairies from far and away! Join us for a Mommy and Me Fairy Tea Party in the enchanted mill at Gardner Village. Enjoy delightful tea sandwiches and crudities along with our little tea cakes and your choice of teas (special tea for your little ones). Your little fairies will also receive a special surprise gift to take home. Dressing up is encouraged! Book your tickets early, as this event will quickly disappear! This event will take place on Saturday, April 21st, April 28th, May 5th, May 12th, June 2nd and June 9th, 2018 from 11am to 1pm. Buy tickets online
here.
---
FAIRY DANCE PARTY
MILL PLAZAMay 01, 2018
Thru
Jun 02, 2018
Hey, Twinkle Toes! Ready for some serious flight of fancy? Gardner Village is teaming up with @Housewife2Hostess for the first annual Fairy Dance Party on Friday, June 1st and Saturday, June 2nd! Wear your wings, dawn that floral crown, and do your best to keep those pom-pom adorned dance shoes grounded as your excitement takes flight. It's time to dance the night away under the stars at Mill Plaza in the heart of Gardner Village. All fairies ages 18+ are invited to this enchanting soiree. Come with your BFFs - best fairy friends - and make magical memories together. With fairy themed photo ops, refreshments from Archibald's Restaurant and Naborhood Bakery, swag bags, and more, all included in the price of your ticket, this is one pixie party you won't want to miss. Reserve your spot early, as this event will sell out. Buy tickets online
here.
---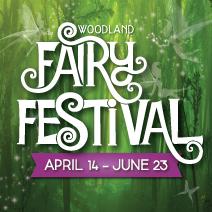 WOODLAND FAIRY FESTIVAL
GARDNER VILLAGEMay 01, 2018
Thru
Jun 23, 2018
Shhhh… Be very quiet, and you just might spot one. The fairies have landed at Gardner Village! The warmer weather has these magical creatures coming out from their winter hibernation. Look high. Look low. See if you and your kiddos can spot our enchanted residents. With tiny houses and bitty scenes in our center court area and around every turn, you'll make big memories that will last long after the fairies have taken flight for the summer. Enjoy our A to Z Fairy Quest, Wishing Bridge, Find your Fairy Name game and all of the enchanting activities hosted by our shops. While you're here, don't forget to visit our painted fairy wings for some awesome photo opps! Experience the magic of the Woodland Fairies at Gardner Village April 14 through June 23, 2018. View our enchanting Woodland Fairy photo gallery
here
. To find more information on activities, and begin your fairy fun click
here.
---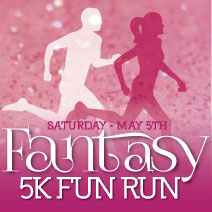 FANTASY 5K FUN RUN
GARDNER VILLAGEMay 05, 2018
Spread those wings, it's time to fly! Just in time for the Woodland Fairy Festival at Gardner Village, we're hosting the magical Fantasy 5k Fun Run organized by On Hill Events on Saturday, May 5, 2018. So sprinkle on a little fairy dust, grab your wings (or enjoy a complimentary set on race day—fairy wings and shirt for the ladies; bug shirt and antennae for the guys), and let your running fantasy take flight. Find more details and register with On Hill Events
here.
---
MOTHER'S DAY BRUNCH BUFFET
THE GATHERING PLACEMay 13, 2018
Perhaps more than any other holiday, Mother's Day is one best celebrated over brunch. Treat Mom to our delightful brunch with all of its amazing offerings. Our executive chef, Rufo Dina, has planned the ideal spread for you to enjoy. Our breakfast side boasts of scrambled eggs, bacon, sausage, French Toast Bake with warm buttery syrup, biscuits and gravy, and eggs benedict. On the lunch side you'll find Chicken Cordon Blue, carved turkey and all of the trimmings you love. Design your own omelet, crepe or make a yummy waffle. Enjoy a variety of salads, breads and desserts. And don't forget to stop at the Belgian Chocolate Waterfall to dip fresh fruits and other fun treats into the melted cascade!
Plan now to join us with mom on Sunday, May 13, 2018 from 9am to 3pm. Price is $27.95 for Adults, and $15.95 for Children ages 3-12. First-come, first served seating only, no reservations accepted.
---