MAY Events & Sales
Select a month to see what's happening at Gardner Village.
JANUARY
FEBRUARY
MARCH
APRIL
MAY
JUNE
JULY
AUGUST
SEPTEMBER
OCTOBER
NOVEMBER
DECEMBER
---
WOODLAND FAIRIES AT GARDNER VILLAGEMay 01, 2017
Thru
May 31, 2017
Shhhh… Be very quiet, and you just might spot one. The fairies have landed at Gardner Village! The warmer weather has these magical creatures coming out from their winter hibernation. Look high. Look low. See if you and your kiddos can spot our enchanted residents. With tiny houses and bitty scenes in our center court area and around every turn, you'll make big memories that will last long after the fairies have taken flight for the summer. Experience the magic of the Woodland Fairies at Gardner Village April 15 through June 24, 2017. View our enchanting woodland fairy photo gallery
here
.
Discover more magic with enchanting fairy activities
here
.
---
MEMORIAL WEEKEND SALE at Gardner VillageMay 25, 2017
Thru
May 29, 2017
Celebrate summer's arrival with a weekend of savings at Gardner Village. Stroll along our flower-lined walkways and find awesome sales in each of our locally-owned shops! Enjoy a meal at Archibald's Restaurant or the Naborhood Bakery and Cafe. The beauty of the season is in full swing and the deals have never been hotter. Shops will be open from 10am to 8pm on Thursday, Friday and Saturday and then from 10am to 6pm on Monday. Archibald's Restaurant will be open 11am to 9 pm Thursday, Friday and Saturday and then 11am to 8pm on Monday.
---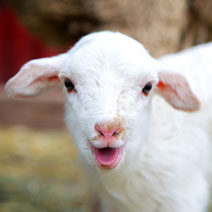 PETTING ZOO & PONY RIDES AT THE FARM AT GARDNER VILLAGEMay 01, 2017
Thru
Dec 31, 2017
Experience Gardner Village on a private tour unlike any other—a hand-led pony ride. Walk along side your little buckaroo as he or she is guided through the Village in style. (Giddy up for awesome photo ops!) While visiting The Farm, a nonprofit animal rescue open year round, mosey on through the petting zoo and show the beautiful animals some love. May 2017 hours are 10am-8pm, Monday through Saturday, weather permitting. Bring the whole family for a fun day at The Farm! Hand-sanitizing station available. For more information, contact The Farm at 801.706.8189.
---
CHOCOLATE AND CANDY CLASSES AT CHOCOLATE COVERED WAGON AT GARDNER VILLAGEMay 01, 2017
Thru
May 31, 2017
Satisfy your sweet tooth with a class from Chocolate Covered Wagon. Playing with food is encouraged in these classes while you learn old-fashioned taffy pulling and decadent candy dipping. You'll even get a chance to show your artistic side with creative dipping! Chocolate and Candy Classes are offered for all ages and are perfect for youth groups, date nights, and afternoons with the kids. They even offer team-building workshops for corporate events. To read more about chocolate classes, visit our
blog.
For more details and to reserve your place, contact Chocolate Covered Wagon at 801.938.1963.
---
KIDS KNITTING AND CROCHET CLASSES AT WILLOW HILL YARN COMPANY AT GARDNER VILLAGEMay 01, 2017
Thru
May 31, 2017
School may be winding down, but that doesn't mean learning has to stop. Willow Hill Yarn Company is offering beginning knitting and crochet classes for children ages 8-13. Throughout the class, students will learn to make either a small bag, or a case for a tablet. Each child will receive their own set of knitting needles or a crochet hook and get to choose their own color of yarn. Classes cost $15 for crochet and $20 for knitting—all supplies are included in the cost. For more information and exact dates and times, or to sign your child up for a class, visit Willow Hill's
website
or give them a call at 801.282.0477.
---
KNITTING AND CROCHETING CLASSES AT WILLOW HILL YARN COMPANY AT GARDNER VILLAGEMay 01, 2017
Thru
May 31, 2017
Come for a knitting or crocheting class and leave with more than just new needle-art knowledge. Wind up with new friends here to help and support you as you continue to hone your skills. They offer classes throughout the year, with a special Little Cotton Rabbits Club during 2017. For more information, visit Willow Hill Yarn Company's
website
or call 801.282.0477.
---
FREE INTERIOR DESIGN CLASSES AT DOWN TO EARTH AT GARDNER VILLAGEMay 25, 2017
Thru
May 27, 2017
Learn how to design your space with the experts at Down to Earth. You'll quickly learn color schemes, space planning, balance, scale, fabric options and accessorizing for your home. In May, the classes will specifically focus on colors, textures and accessories. Call Down to Earth at 801.984.4105 to schedule your May class; classes will be held on May 25th and 27th. Space is limited and will fill up quickly.
---
SEWING & QUILTING CLASSES AT PINE NEEDLES AT GARDNER VILLAGEMay 01, 2017
Thru
May 31, 2017
If you've been pining for increased sewing knowledge or simply want to try a new hobby on for size, Pine Needles is your place. Their course curriculum includes sewing basics for beginners and more advanced options for those looking to grow their stitching skills. If time spent creating with friends (and making new friends in the process!) is what you're after, grab a project you've been working on (or want to start) and join Pine Needles for Open Sew. You'll find more information about all of their class offerings on the Pine Needle's
website
.
---
JEWELRY-MAKING CLASSES AND TABLE TIME AT THE BEAD FARM AT GARDNER VILLAGEMay 01, 2017
Thru
May 31, 2017
Wearing the same jewelry as everybody else is sooo last season. Create an original look that is 100% you at The Bead Farm. Sign up for Table Time (up to 1.5 hours of allotted time) and select your beads from the rainbow of bead-filled jars that line the walls. You'll be surprised at how easy it is to turn those beads into your own signature piece—especially when you have full access to our tools and one-on-one help from friendly staff. Bring your friends (up to ten people) and make a party out of it. It only costs you the price of materials. Children who are old enough to create are also welcome, making this an affordable way to spend quality time together. The Bead Farm also offers beading classes for those 18+. Call The Bead Farm for reservations at 801.938.1995.
---
PAINTING CLASSES AT THE ART COTTAGE AT GARDNER VILALGEMay 01, 2017
Thru
May 31, 2017
Paint brushes and canvas and paint! Oh my! The Art Cottage is now offering the visual and hands on experience of art to those of all ages. Enjoy children's classes, watercolor, calligraphy, paint nights, coloring clubs and date nights. Visit The Art Cottage's
website
for more information. Contact The Art Cottage to schedule your fun at 801.561.1372.
---
DANCE CLASSES AT THE CLASSICAL BALLET CONSERVATORY AT GARDNER VILLAGEMay 01, 2017
Thru
May 31, 2017
In this on-the-couch era, it's more important than ever to get moving, and moving through dance is both relaxing and fun. Whether you're trained in dance or have only dreamed of reaching for that ballet bar, you'll find your place in one of the classes taught by Classical Ballet Conservatory. Classes are available for older children and adults as well. Visit Classical Ballet Conservatory's
website
for more information on what's offered and how to register. Make your move today!
---
FANTASY HALF MARATHON, 10K & 5K RUN at Gardner Village May 06, 2017
Spread those wings, it's time to fly! Just in time for the Woodland Fairies' arrival at Gardner Village, we're hosting the magical Fantasy Run (Half Marathon, 10k and 5k) presented and organized by On Hill Events on Saturday, May 6, 2017. So sprinkle on a little fairy dust, grab your wings (or enjoy a complimentary set on race day—fairy wings and shirt for the ladies; bug shirt and antennae for the guys), and let your running fantasy take flight. Find more details and register with On Hill Events
here.
---
MOTHER'S DAY BRUNCH BUFFET AT THE GATHERING PLACE AT GARDNER VILLAGEMay 14, 2017
Pampering mom is reason enough for brunch. At The Gathering Place located in historic Gardner Village, our Chefs have been preparing Mother's Day Brunch for over 20 years. We offer a delicious array of breakfast items such as buttermilk pancakes with warm syrup, apple-wood cured bacon, eggs benedict topped with housemade hollandaise sauce and fluffy scrambled eggs. Take a trip to the crepe station and create your own favorite. Enjoy peeled shrimp with tangy cocktail sauce, or carved turkey, roast baron of beef and herb roasted red potatoes. Don't forget a sweet ending by visiting the Belgian Chocolate Fountain with all of its dippers and a plethora of yummy treats. Priced at an easy $15.95 for children ages 3-11, and $27.95 for adults, Mother's Day Brunch is served on May 14th from 9am to 2pm and is first-come, first served seating with no reservations accepted.
---
FRIENDS AND FAMILY SALE AT LAYERS BEAUTIFUL BEDDING, CF HOME AND DOWN TO EARTH AT GARDNER VILLAGEMay 04, 2017
Thru
May 06, 2017
We want you to know that you aren't just a customer to us—we consider you both a friend and family! That's why you're invited to our semi-annual Friends & Family Sale. May 4th through May 6th, visit Layers Beautiful Bedding, CF Home or Down to Earth for unparalleled deals just in time to freshen up your home for summer. Enjoy 10% off furniture, rugs and sale-priced accessories, 30% off regular-priced accessories and quilts, and 20% off clearance furniture and accessories. We can't wait to see you here!
---