APRIL Events & Sales
Select a month to see what's happening at Gardner Village.
JANUARY
FEBRUARY
MARCH
APRIL
MAY
JUNE
JULY
AUGUST
SEPTEMBER
OCTOBER
NOVEMBER
DECEMBER
---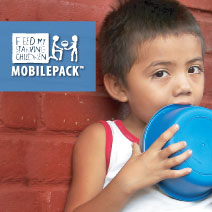 KIDS FEEDING KIDS MOBILE PACK AT GARDNER VILLAGEApr 28, 2017
Thru
Apr 29, 2017
At least 6,200 children die each day from hunger related causes (UNICEF). Join the employees at Gardner Village as they partner with Feed My Starving Children, volunteer and take part of the hunger solution on April 28 and 29, 2017. This is an opportunity to learn about hunger related issues, pray for those in need, raise funds to cover the cost of meals and pack those meals for the hungry at The Gathering Place right here at Gardner Village. We invite you to get involved with us. Find more information
here
.
---
WOODLAND FAIRIES AT GARDNER VILLAGEApr 15, 2017
Thru
Jun 24, 2017
Shhhh… Be very quiet, and you just might spot one. The fairies have landed at Gardner Village! The warmer weather has these magical creatures coming out from their winter hibernation. Look high. Look low. See if you and your kiddos can spot our enchanted residents. With tiny houses and bitty scenes in our center court area and around every turn, you'll make big memories that will last long after the fairies have taken flight for the summer. Experience the magic of the Woodland Fairies at Gardner Village April 15 through June 24, 2017. View our enchanting woodland fairy photo gallery
here
.
Discover more magic with enchanting fairy activities
here
.
---
EASTER BRUNCH BUFFET AT THE GATHERING PLACE AT GARDNER VILLAGEApr 16, 2017
People love to celebrate the holidays with food. And when it comes to Easter, the focus is on a spring-themed brunch. Enjoy a delicious brunch buffet with a variety of favorites at The Gathering Place at Gardner Village. Think of mouthwatering bites -- crispy apple-wood cured bacon, peeled shrimp with tangy cocktail sauce, light buttermilk pancakes with warm syrup, mashed potatoes, and citrus infused carved ham or rosemary roasted spring leg of lamb, all arranged on your plate. Take a trip to the Omelet or Crepe station and put together a winning combination. And make sure you save room for dessert – nothing is better than being able to try the Chocolate Fountain and all of its dippers, homemade pastries and yummy sweets. Value priced at $15.95 for children 3-11, and $27.95 for adults, Easter Brunch is served on Sunday, April 16th from 9am to 2pm and is first-come, first served seating with no reservations accepted.
---
EGGS LEGS 5K RUNApr 15, 2017
Join us for a scramble to the finish. In this race hosted by On Hill Events, having egg on your face is a good thing--we'll have face paint and swim caps waiting so you can get cracking on your egg-like look. If a hop across that finish is more your speed, choose, instead, our bunny ear/face combo. Either way, the fun of it all is sure to put an extra spring in your step. Of course, this is one race where you might choose, instead, to go at a tortoise's pace. There will be Easter eggs containing prizes hidden throughout the course that you won't want to miss! The fun concludes at Gardner Village, where the Easter Bunny will be waiting. This is your chance to show him your fine dying skills. Race shirts are included with registration, as well as fabric dye, shirt paint and special iron-on material. Who needs eggs when you can color your own tech shirt? All of this a-peel-ing fun happens on April 15, 2017. For additional details and to register, visit the On Hill Events
website.
---
SPRING SALE AT GARDNER VILLAGEApr 01, 2017
Thru
Apr 29, 2017
The sun is shining, the birds are chirping, and blossoms are blooming. Spring has arrived! Visit Gardner Village and enjoy a breath of fresh air as you wander our brick pathways during our annual Spring Sale. With a wide selection of furniture, home décor, clothing, jewelry, candy, bedding and more, you'll discover exactly what you need to give both you and your home the new look you've been longing. View our Spring Sale catalog
here
.
---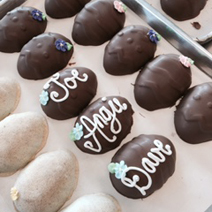 PERSONALIZED EASTER TREATS AT CHOCOLATE COVERED WAGON AT GARDNER VILLAGEApr 01, 2017
Thru
Apr 15, 2017
Fill your Easter baskets with scrumptious treats from the Chocolate Covered Wagon! Find an assortment of chocolate concoctions from bunnies, lambs, duckies and the classic chocolate-covered Easter eggs. Personalize your chocolate Easter egg with no additional charge. Hop on over to treat your taste buds today!
---
CHOCOLATE AND CANDY CLASSES AT CHOCOLATE COVERED WAGON AT GARDNER VILLAGEApr 01, 2017
Thru
Apr 30, 2017
Satisfy your sweet tooth with a class from Chocolate Covered Wagon. Playing with food is encouraged in these classes while you learn old-fashioned taffy pulling and decadent candy dipping. You'll even get a chance to show your artistic side with creative dipping! Chocolate and Candy Classes are offered for all ages and are perfect for youth groups, date nights, and afternoons with the kids. They even offer team-building workshops for corporate events. For more details and to reserve your place, contact Chocolate Covered Wagon at 801.938.1963.
---
EASTER DRESSES GALORE AT SPOILED ROTTEN AT GARDNER VILLAGEApr 01, 2017
Thru
Apr 15, 2017
April means time for new spring dresses, and Easter is just around the corner. If you want your children to look like a million bucks, Spoiled Rotten has you covered. Discover the latest in fashion trends for the boys and girls in your life to welcome springtime. From beautiful details to cheerful colors, you're sure to find darling choices including spring-inspired flower accessories and bow ties to match!
---

PETTING ZOO & PONY RIDES AT THE FARM AT GARDNER VILLAGEApr 01, 2017
Thru
Apr 30, 2017
Experience Gardner Village on a private tour unlike any other—a hand-led pony ride. Walk along side your little buckaroo as he or she is guided through the Village in style. (Giddy up for awesome photo opps!) While visiting The Farm, a nonprofit animal rescue, mosey on through the petting zoo and show the beautiful animals some love. April 2017 hours are 11-7pm, Monday through Saturday, weather permitting. $2 Tuesdays are back, so bring the whole family! Hand-sanitizing station available. For more information, contact The Farm at 801.706.8189.
---
PAINTING CLASSES AT THE ART COTTAGE AT GARDNER VILLAGEApr 01, 2017
Thru
Apr 30, 2017
Paint brushes and canvas and paint! Oh my! Welcome to Gardner Village's newest shop: The Art Cottage. The Art Cottage is now offering the visual and hands on experience of art to those of all ages. Enjoy children's classes, watercolor, calligraphy, paint nights, coloring clubs and date nights. Visit The Art Cottage's
website
for more information. Contact The Art Cottage to schedule your fun at 801.561.1372.
---
KNITTING AND CROCHETING CLASSES AT WILLOW HILL YARN COMPANY AT GARDNER VILLAGEApr 01, 2017
Thru
Apr 30, 2017
Come for a knitting or crocheting class and leave with more than just new needle-art knowledge. Wind up with new friends here to help and support you as you continue to hone your skills. They offer classes throughout the year, with a special Little Cotton Rabbits Club during 2017. For more information, visit Willow Hill Yarn Company's
website
or call 801.282.0477.
---
MINI WORKSHOP WEEKEND AT WILLOW HILL YARN COMPANY AT GARDNER VILLAGEApr 07, 2017
Thru
Apr 08, 2017
Wander over to Willow Hill Yarn Company Friday, April 7th or Saturday, April 8th for a weekend full of projects and friends! Learn new knitting techniques, crochet, take a yarn dying class, and enjoy a "knit nite" dinner with all of your yarn loving friends! Find a full list of classes on their
website.
Once you've decided on a class, give the shop a call at 801.282.0477 to reserve your place before all the spots fill up!
---
EASTER EGG SAVINGS AT PLUM DANDY AT GARDNER VILLAGEApr 01, 2017
Thru
Apr 30, 2017
Hop on over to Plum Dandy for some Easter Savings this April. All month long, choose from their basket of colorful eggs at checkout for surprise savings of up to 30% off your purchase. Limit one egg per day per person.
---
SPRING CLEARANCE SALE AT SHOPAHOLICS AT GARDNER VILLAGEApr 01, 2017
Thru
Apr 30, 2017
Put away that winter wardrobe and freshen up your closet with spring savings from Shopaholics at Gardner Village. Throughout the month of April, shop and save with over 8 racks of clothing marked down 50% or more! If you're a shopaholic, this is one deal you won't want to miss!
---
SEWING & QUILTING CLASSES AT PINE NEEDLES AT GARDNER VILLAGE Apr 01, 2017
Thru
Apr 30, 2017
If you've been pining for increased sewing knowledge or simply want to try a new hobby on for size, Pine Needles is your place. Their course curriculum includes sewing basics for beginners and more advanced options for those looking to grow their stitching skills. If time spent creating with friends (and making new friends in the process!) is what you're after, grab a project you've been working on (or want to start) and join Pine Needles for Open Sew. You'll find more information about all of their class offerings on the Pine Needle's
website
.
---
JEWELRY-MAKING CLASSES AND TABLE TIME AT THE BEAD FARM AT GARDNER VILLAGEApr 01, 2017
Thru
Apr 30, 2017
Wearing the same jewelry as everybody else is sooo last season. Create an original look that is 100% you at The Bead Farm. Sign up for Table Time (up to 1.5 hours of allotted time) and select your beads from the rainbow of bead-filled jars that line the walls. You'll be surprised at how easy it is to turn those beads into your own signature piece—especially when you have full access to our tools and one-on-one help from friendly staff. Bring your friends (up to ten people) and make a party out of it. It only costs you the price of materials. Children who are old enough to create are also welcome, making this an affordable way to spend quality time together. The Bead Farm also offers beading classes for those 18+. Call The Bead Farm for reservations at 801.938.1995.
---
DANCE CLASSES AT CLASSICAL BALLET CONSERVATORY AT GARDNER VILLAGEApr 01, 2017
Thru
Apr 30, 2017
In this on-the-couch era, it's more important than ever to get moving, and moving through dance is both relaxing and fun. Whether you're trained in dance or have only dreamed of reaching for that ballet bar, you'll find your place in one of the classes taught by Classical Ballet Conservatory. Classes are available for older children and adults as well. Visit Classical Ballet Conservatory's
website
for more information on what's offered and how to register. Make your move today!
---