FEBRUARY Events & Sales
Select a month to see what's happening at Gardner Village.
JANUARY
FEBRUARY
MARCH
APRIL
MAY
JUNE
JULY
AUGUST
SEPTEMBER
OCTOBER
NOVEMBER
DECEMBER
---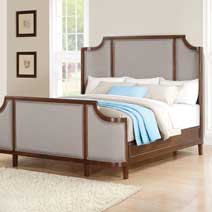 BEDROOM SALE
CF HOMEFeb 01, 2018
Thru
Feb 28, 2018
Make your bedroom dreamy again with pieces from the Bedroom Sale at CF Home at Gardner Village! Save up to 80% off list prices on all bedroom furniture during February 2018.
---
DINNER FOR TWO SPECIAL
ARCHIBALD'S RESTAURANT Feb 01, 2018
Thru
Feb 28, 2018
It's time to dine with your valentine. Win over your valentine with a romantic dinner at Archibald's Restaurant. Enjoy their Dinner for Two Special throughout February. Start off your meal with Archibald's famous fried green tomato appetizer. Then you and your date can choose from two of four select entrees. Finish off your meal by sharing a piece of Death by Chocolate or Creme Brulee dessert, all for just $34.99.
---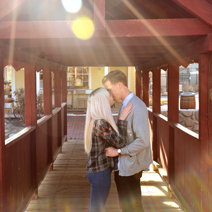 THE KISSING BRIDGE
GARDNER VILLAGEFeb 01, 2018
Thru
Feb 28, 2018
Oh, sure, this is known as the Wishing Bridge. At least in the spring, when those enchanting Woodland Fairies land for the season. However, this time of year it's unofficially known as the Kissing Bridge. You see, it's a romantic little backdrop for a smooch. Snap a selfie while you're at it. Then, return next year for a repeat performance. It will quickly become a lip-smacking tradition you'll look forward to.
---
SOCK SALE
SOCK CITYFeb 01, 2018
Thru
Feb 28, 2018
Sock City...your one stop shop for all things sock. With socks for every taste and style, save up to 50% with 100's of different socks in stock. Sale is limited to the Gardner Village location only.
---
JEWELRY SALE
SHOPAHOLICS & PLUM DANDYFeb 01, 2018
Thru
Feb 28, 2018
What better way to freshen up your wardrobe than with jewelry? Jewelry is a girl's favorite accessory and can really make or break an outfit. Hit the new year with style and take 25% off any regular-priced jewelry at Shopaholics and Plum Dandy.
---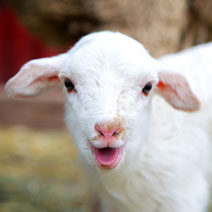 $2 TUESDAYS
THE FARM Feb 01, 2018
Thru
Feb 28, 2018
Experience Gardner Village on a private tour unlike any other—a hand-led pony ride. Walk along side your little buckaroo as he or she is guided through the Village in style. (Giddy up for awesome photo opps!) While visiting The Farm, a nonprofit animal rescue, mosey on through the petting zoo and show the beautiful animals some love. January-February 2018 hours are 12-5pm, Monday through Saturday, weather permitting. $2 Tuesdays are back, so bring the whole family, and save every Tuesday during February! Hand-sanitizing station available. For more information, contact The Farm at 801.706.8189.
---
KNIT-A-LONG
WILLOW HILL YARN COMPANYFeb 01, 2018
Thru
Feb 28, 2018
Fall in love with knitting, crocheting and yarn this month. Stop by Willow Hill Yarn Company during February to see all heart-themed projects, new yarns and more. Further your talents by joining a knitting or crocheting class, or a fun sock Knit-a-Long! You will leave with more than just new needle-art knowledge. Wind up with new friends here to help and support you as you continue to hone your skills. For more details on classes, Knit-A-Longs and products visit
here.
---
COOKIE COLLEGE
NABORHOOD BAKERY Feb 02, 2018
Thru
Feb 23, 2018
Calling all wannabe cookie connoisseurs, the school bell is ringing at Naborhood Bakery. Another year of Cookie College is underway. Enroll your kids in Cookie College! 2018 enrollment is now open for children ages 4 thru 12. Despite what you may have heard, this is no piece-of-cake college experience. Our 2-hour course will include a class in cutting cookie dough, an advanced course in snacking (while the cookies bake), and conclude with Cookie Art 101 (supplies, icing, sprinkles and candy included). This course is also ideal for birthday parties. Help your child earn their Baker's of Fine Arts degree this January, February and March at Naborhood Bakery University. Fridays from 4pm-6pm. $20+tax, includes a free kid's meal. Pre-registration required, call 801.566.8808. Parents must remain with their children.
---
DOLLY & ME PAJAMA PARTIES
GEORGELL DOLL SHOPFeb 07, 2018
Thru
Mar 31, 2018
Cozy up for an evening of bedtime stories, songs, activities and a special treat for your little ones and their dolls at Georgell Doll Shop's Dolly & Me Pajama Parties. Parties will be held every Wednesday and Saturday at 4:30pm and 6:00pm during January, February and March. Wear your pajamas and join the fun! Pajama Parties are $12 per person. Call 801.561.1485 to reserve your place.
---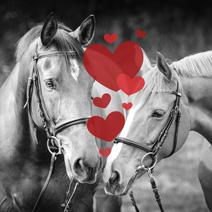 VALENTINES HORSE & BUGGY RIDES, DINNER, FLOWER & SWEETS PACKAGE
GARDNER VILLAGEFeb 09, 2018
Thru
Feb 17, 2018
Saddle up. Your carriage awaits at The Farm. Cuddle up and the fun begins with your loved one on an old-fashioned horse-drawn vintage carriage ride around historic Gardner Village. Enjoy a half pound of decadent chocolate-dipped strawberries from Chocolate Covered Wagon, a flower bouquet from Simply Flowers and make the magic complete with Archibald's Restaurant's February Dinner for Two special. The entire experience for you and your sweetheart is only $75. Times are available February 9th, 10th and the 12th through the 17th with carriages leaving every 30 minutes. Call 801.706.8189 to reserve your spot before they fill up!
---
CANDY HEART 5K RUN
GARDNER VILLAGEFeb 10, 2018
U.R.A.QTpie! Especially when decked out in your red or pink long-sleeved tech shirt, ready to strut your stuff in the Candy Heart 5K Run presented by On Hill Events at Gardner Village. The shirt, which is included with your race registration, is just some of the run fun. You'll also enjoy the feeling of love in the air as you follow Cupid's arrow from the starting line at Gardner Village to the race's end point, also at Gardner Village. We'll C.U.L8R--at 9am on Saturday, February 10, 2018 to be exact. For additional race details and to register, visit On Hill Event's website
here.
---
NEEDLEWORK CLASSES
PINE NEEDLESFeb 10, 2018
Thru
Mar 22, 2018
If you've been pining for increased needlework knowledge or simply want to learn a new skill, Pine Needles is the place for you. Their course curriculum includes sewing basics for beginners and more advanced options for those looking to grow their talents. Learn how to sew, piece a quilt, create an embroidered bouquet and more during February. Make new friends at a class while enjoying your favorite hobby! For more information on their class offerings visit Pine Needle's website
here.
---
MAD HATTER TEA PARTY
AUNT ELSIE'S TRINKETS & TREASURESFeb 16, 2018
Thru
Feb 17, 2018
Don't be late, don't be late for this very important date! Aunt Elsie's Trinkets and Treasures is taking you to Wonderland this month with a Mad Hatter Tea Party on Friday, February 16th at 7pm and Saturday, February 17th at 10:30am. For just $15, each person attending will get a "Mad Hatter" styled hat as well as the supplies to decorate it. Tea and snacks will be available for all hat makers. Special guest, Rin Barrett, will also be there offering tea leaf readings for $20. To register, call 801.561.5557. See you there!
---