JANUARY Events & Sales
Select a month to see what's happening at Gardner Village.
JANUARY
FEBRUARY
MARCH
APRIL
MAY
JUNE
JULY
AUGUST
SEPTEMBER
OCTOBER
NOVEMBER
DECEMBER
---
MAKE AND TAKE SNOWMAN
THE ART COTTAGEJan 02, 2018
Thru
Jan 31, 2018
The Art Cottage at Gardner Village has an adorable craft for both kids and adults! Stop by and paint a wooden snowman in two different, adorable styles complete with a hat and scarf. The best part is, they're only $5. Make one today and bring it home.
---
NOW REGISTERING FOR CANDY HEART 5K RUN
GARDNER VILLAGEJan 02, 2018
Thru
Feb 10, 2018
U.R.A.QTpie! Especially when decked out in your red or pink long-sleeved tech shirt, ready to strut your stuff in the Candy Heart 5K Run presented by On Hill Events at Gardner Village. The shirt, which is included with your race registration, is just some of the run fun. You'll also enjoy the feeling of love in the air as you follow Cupid's arrow from the starting line at Gardner Village to the race's end point, also at Gardner Village. We'll C.U.L8R--at 9am on Saturday, February 10, 2018 to be exact. For additional race details and to register, visit On Hill Event's website
here.
---
SOCK SALE
SOCK CITY Jan 02, 2018
Thru
Jan 31, 2018
Sock City...your one stop shop for all things sock. With socks for every taste and style, save up to 50% with 100's of different socks in stock. Sale is limited to the Gardner Village location only.
---
PURSE SALE
SHOPAHOLICSJan 02, 2018
Thru
Jan 31, 2018
Face it, shopping is an addiction. It's your addiction. And Shopaholics is here to feed your addiction. All purses are just $29 during January with over 100 different styles to choose from. Shop early for best selection.
---
LEGGINS SALE
PLUM DANDYJan 02, 2018
Thru
Jan 31, 2018
With all the runnin' around town, you should be dressin' in style. Enjoy a free pair of leggings when you purchase a pair at Shopaholics during January. Now that's something to talk about.
---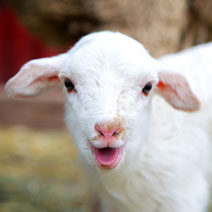 $2 TUESDAYS
THE FARM Jan 02, 2018
Thru
Jan 31, 2018
Experience Gardner Village on a private tour unlike any other—a hand-led pony ride. Walk along side your little buckaroo as he or she is guided through the Village in style. (Giddy up for awesome photo opps!) While visiting The Farm, a nonprofit animal rescue, mosey on through the petting zoo and show the beautiful animals some love. January-February 2018 hours are 12-5pm, Monday through Saturday, weather permitting. $2 Tuesdays are back, so bring the whole family, and save every Tuesday during January! Hand-sanitizing station available. For more information, contact The Farm at 801.706.8189.
---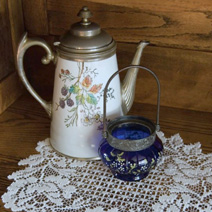 HERITAGE LACE SALE
AUNT ELSIE'S TRINKETS & TREASURESJan 02, 2018
Thru
Jan 31, 2018
Welcome winter with the seasonal splendor of Heritage Lace. Your home is an expression of you, and lace creates timeless designs that make your home unique. Enjoy 25% off all beautiful home linens including special order Heritage Lace window coverings and linens during January at Aunt Elsie's Trinkets & Treasures.
---
DOLLY & ME PAJAMA PARTIES
GEORGELL DOLL SHOPJan 03, 2018
Thru
Mar 31, 2018
Cozy up for an evening of bedtime stories, songs, activities and a special treat for your little ones and their dolls at Georgell Doll Shop's Dolly & Me Pajama Parties. Parties will be held every Wednesday and Saturday at 4:30pm and 6:00pm during January, February and March 2018. Wear your pajamas and join the fun! Pajama Parties are $12 per person. Call 801.561.1485 to reserve your place.
---
COOKIE COLLEGE
NABORHOOD BAKERY Jan 05, 2018
Thru
Jan 27, 2018
Calling all wannabe cookie connoisseurs, the school bell is ringing at Naborhood Bakery. Another year of Cookie College is underway. Enroll your kids in Cookie College! 2018 enrollment is now open for children ages 4 thru 12. Despite what you may have heard, this is no piece-of-cake college experience. Our 2-hour course will include a class in cutting cookie dough, an advanced course in snacking (while the cookies bake), and conclude with Cookie Art 101 (supplies, icing, sprinkles and candy included). This course is also ideal for birthday parties. Help your child earn their Baker's of Fine Arts degree this January, February and March at Naborhood Bakery University. Fridays from 4pm-6pm. $20+tax, includes a free kid's meal. Pre-registration required, call 801.566.8808. Parents must remain with their children.
---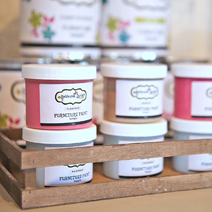 FURNITURE PAINTING CLASS
AUNT ELSIE'S TRINKETS & TREASURESJan 06, 2018
Thru
Jan 26, 2018
Looking for a new look in the new year? Reinventing your furniture is easier than you think. The skilled artists at Aunt Elsie's will show you how to refinish furniture and paint like a pro with Rethunk Junk paint. Bring a small furniture item that could use a little refreshing and transform it into the perfect accent piece. Cost is $65/person which includes your choice of paint, ($34 value) paint brush and top coat to finish your project during class. Classes will be held on Saturdays, January 6th and 20th at 9:30am or Friday, January 26th at 6:30pm. This popular course fills up quickly. Call Aunt Elsie's at 801.561.5557 to reserve your spot.
---