September Events & Sales
Select a month to see what's happening at Gardner Village.
JANUARY
FEBRUARY
MARCH
APRIL
MAY
JUNE
JULY
AUGUST
SEPTEMBER
OCTOBER
NOVEMBER
DECEMBER
---
WITCH IN THE KITCHEN COOKING CLASSES NOW ON SALE Sep 01, 2017
Thru
Sep 30, 2017
Spend an entertaining evening with Lucinda, the Gardner Village witch, as she brews up some of her favorite autumn recipes on the Mill Plaza at Archibald's Restaurant!* Her spelltacular cauldron is bubbling over with interactive cooking demonstrations and witchy fun!
*In case of inclement weather, all classes will be moved into the Gear Room of Archibald's Restaurant.
Buy tickets
here
---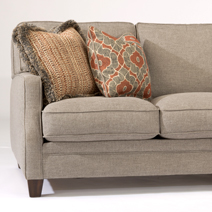 CF HOME FURNITURE & DESIGN
FLEXSTEEL SALESep 01, 2017
Thru
Sep 30, 2017
Get ready to run to CF Home! All Flexsteel Furniture will be 40% off throughout the entire month of September. It's the ideal time to buy that sofa, sectional or ottoman you've been eyeing. Select from hundreds of different styles and fabrics, and give your home a fresh, new look.
---
CF HOME FURNITURE & DESIGN
DINING SALE Sep 01, 2017
Thru
Sep 30, 2017
Looking to spruce up your dining area? Look no further. CF Home is offering up to 40% off all dining throughout the month of September. The new Paula Deen Bungalow collection is waiting for you, so come on by and take a look at this dreamy collection that'll make all your wishes come true.
---
WITCHAPALOOZA AND BREAKFAST WITH A WITCH TICKETS NOW ON SALESep 01, 2017
Calling all little witches and warlocks. The "Witch-Eye Council" requests your presence at
Breakfast with a Witch
at The Gathering Place at Gardner Village. Enjoy breakfast and an "out of this world" morning with our fun and wacky Gardner Village witches as we present,
Witch Wars - Return of the Witch Eye.
Tickets start at $15. May the broom be with you.
Get ready to celebrate the haunts of Halloween with
Bewitched, Bothered, and Bedazzled,
our brand new
Witchapalooza
show for 2017! For those with a wacky sense of humor, finesse for fine food, and a zest for great entertainment, this furor of fun will keep you in stitches. Featuring some of Utah's top musicians and actors,
Witchapalooza
has become an annual tradition for fall! Dress up with your friends and join us! Tickets start at $21 for show only, and $34. 95 for show and dinner.
Tickets go on sale Tuesday, August 1, 2017 at noon here. Book your tickets early, as all shows do sell out.
---
ARCHIBALD'S RESTAURANT
MEATLOAF SPECIALSep 01, 2017
Thru
Sep 30, 2017
Archibald's Restaurant is going All-American in September with their special. For this month only, enjoy meatloaf with creamy mashed potatoes for just $12.99. Bon appetite!
---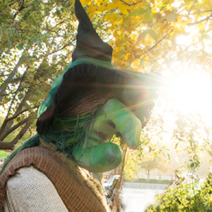 WITCH DISPLAYS & WITCH SCAVENGER HUNTSep 16, 2017
Thru
Oct 31, 2017
The broomsticks have landed and the witches have set up shop. Take a witchy walk through Gardner Village to see our green-faced gals on display Saturday, September 16 to October 31, 2017. Which witch is which? Print a Scavenger Hunt form to hunt for our cackling cuties. See how many you can find and snap a few pics of your scavenger shenanigans to share using hashtags #gardnervillage and #findawitch. We'd love to see you on the Halloween scene!
---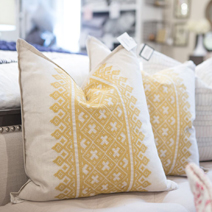 LAYERS BEAUTIFUL BEDDING
PILLOWS & THROWS SALESep 01, 2017
Thru
Sep 30, 2017
Looking to spruce up your home? Pillows and throws add the perfect finishing touch to every room, and Layers Beautiful Bedding is giving you just the chance to put that sparkle to your home. Through the entire month of September, all regular-priced pillows and throws at Layers will be 25% off!
---
WITCH 5K FUN RUN/WALKSep 30, 2017
Which run? Why, the Witch Run, of course! The spell has been cast. It's time to hop aboard your broomstick, don your witchy wardrobe and fly in for a 5k walk/run along a bewitching course on Saturday, September 30, 2017. Witch hats and shirt provided, but you will want to replace those pointed shoes with your best racing variety. Check in 5pm t0 7pm, cauldron lighting at 7:30pm, and the run begins at 8pm. Hosted by On Hill Events. For additional details and to register, visit On Hill Event's website
here.
---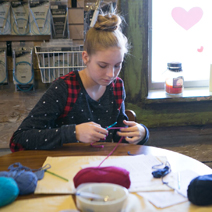 WILLOW HILL YARN COMPANY
FREE CLASSESSep 01, 2017
Thru
Oct 31, 2017
Get those knitting needles out! Willow Hill Yarn Company is offering a deal you won't want to miss. For the months of September and October, all classes will be free with the purchase of the yarn needed for each class. New yarn and free instruction?! We can't think of anything better.
---
SIX HAGS WITCHES ADVENTURESep 29, 2017
Get ready for a witchy adventure! Come by Six Hags Witches Adventure to snap a photo with a Gardner Village witch, let all your witchy wiggles loose on a giant pillow, climb thru spider webs and make it out of the Maze of Mayhem. Cost is $6/person, 1 year old and above. Opens September 29, 2017, and will be open Monday-Saturday, 11am to 8pm, weather permitting. Located in the lot west of Archibald's Restaurant and CF Home. Open on Halloween til 4pm.
---
WASATCH FRONT FARMERS MARKET Sep 02, 2017
Thru
Oct 28, 2017
The Wasatch Front Farmers Market is back at Gardner Village! With over 50 local farmers, food artisans, and artists, this market is sure to charm you with its abundance of local produce and handcrafted goods. This isn't just a farmers market, it's a destination that supports local entrepreneurs and the community in your backyard. Join us every Saturday, July 8th through October 28th, from 9am-1pm!
---
SHOPAHOLICS CLOTHING
WITCHES WARDROBE BOUTIQUE NOW OPENSep 13, 2017
Thru
Sep 30, 2017
Feeling witchy? Witches Wardrobe is now at Shopaholics until Halloween. Shopaholics is opening their closet with hats, costumes, capes and bewitching accessories. Fly in for great buys, selection and a frightfully good time!
---
PLUM DANDY
BUY ONE, GET ONE 20% OFF Sep 01, 2017
Thru
Sep 30, 2017
Buy one clothing item at regular price, and get the second item 20% off. There are no limits to this sale. Shop early for the best selection.
---
SPOILED ROTTEN CHILDREN'S BOUTIQUE
FACE PAINTING Sep 09, 2017
Thru
Sep 30, 2017
Fall is approaching, and there's magic around every corner at Gardner Village! Join in on this whimsical season by transforming into your favorite fantastical creature. Stop by Spoiled Rotten Children's Boutique anytime between 10am to 6pm on Saturdays throughout the month of September and enjoy face painting. Prices start at $5.
---
WILLOW HILL YARN COMPANY
WIZARDING WORLD OF YARN Sep 18, 2017
Thru
Sep 30, 2017
Time to brush off that wand, hop on your broomstick and fly into the Wizarding World of Yarn at Willow Hill Yarn Company! Starting September 18th, you can let your inner witch or wizard flourish with new magical knitting and crochet classes, samples and a limited edition hand-dyed yarn! Stop by the shop on September 30th to knit, crochet, and watch Harry Potter movies all day long! The witches at Willow Hill Yarn Company look forward to bewitching you this season, with yarn!
---