July Events & Sales
Select a month to see what's happening at Gardner Village.
JANUARY
FEBRUARY
MARCH
APRIL
MAY
JUNE
JULY
AUGUST
SEPTEMBER
OCTOBER
NOVEMBER
DECEMBER
---
WASATCH FRONT FARMERS MARKET at Gardner VillageJul 08, 2017
Thru
Oct 28, 2017
The Wasatch Front Farmers Market is back at Gardner Village! With over 50 local farmers, food artisans, and artists, this market is sure to charm you with its abundance of local produce and handcrafted goods. This isn't just a farmers market, it's a destination that supports local entrepreneurs and the community in your backyard. Join us every Saturday, July 8th through October 28th, from 9am-1pm!
---
SUMMER SALE at Gardner VillageJul 01, 2017
Thru
Jul 31, 2017
Aaah...the bright, long summer days are finally upon us. It's beautiful at Gardner Village. The flowers are blooming, the grass is green, and our stores are brimming with fun, new products to brighten your life for this welcome season. If you're in need of some inspiration, discover the latest trends in home decor, furniture, clothing, jewelry, bedding and seasonal finds at our annual Summer Sale, where you can shop in the sunshine and give your home and you a new look you've been longing.
Check out our Summer Sale catalog
here
.
---
HISTORICAL SCAVENGER HUNT at Gardner VillageJul 01, 2017
Thru
Jul 31, 2017
A trip to Gardner Village is a bit like a trip back in time to Utah's early history. Sure, we carry the latest fashions, on-trend home decor pieces, and other modern delights, but the shops these goods are sold in are pieces of Utah's history. They're preserved buildings from throughout the state that have new life in The Village. And the heart of it all, our old flour mill, is a Utah Historic Site and listed on the National Register of Historic Places, where Archibald's Restaurant and CF Home are located today. Print our Historical Scavenger Hunt form and turn this trip down memory lane into a game your children will love and experience our state's history together.
Print your Scavenger Hunt form here.
---
FLEXSTEEL FURNITURE SALE at CF Home at Gardner VillageJul 01, 2017
Thru
Jul 05, 2017
Get ready to run to CF Home! All Flexsteel Furniture will be 40% off during this two-week sale, special orders included. It's the ideal time to buy that sofa, sectional or ottoman you've been eyeing. Select from hundreds of different styles and fabrics, and give your home a fresh, new look.
---
FAIRY TEA PARTIES at Georgell Doll Shop at Gardner Village Jul 01, 2017
Thru
Sep 02, 2017
When was the last time your little girl dressed for a tea party? Let your little ones indulge at
Georgell Doll Shop's
Dolly & Me Fairy Garden Tea. Tiny Desserts on tiny dishes and a fairy doll to take home. Dress up hats and aprons are available for proper tea attire. All served on the fairy garden patio at Georgell Doll Shop with a collection of fairy houses to explore. Tea is served every Friday and Saturday from 11am to 4pm June 2nd through September 2, 2017. $20 per guest. Reservations are encouraged for a fun, fanciful afternoon, and walk-ins are welcome based on availability. Call Georgell Doll Shop at 801.561.1485 for information and to make reservations.
---
BUY ONE GET ONE SERVICE 50% OFF at Cottage Retreat Spa & Salon at Gardner VillageJul 01, 2017
Thru
Jul 31, 2017
Need a break this summer? Not a problem! Cottage Retreat Spa and Salon has got you covered. For the entire month of July, choose one service and receive a second service for 50% off! The discount will be applied to the lowest priced service and is only valid Monday-Thursday. Call 801.352.8636 with questions.
---
SUMMER CAMP at The Bead Farm at Gardner VillageJul 01, 2017
Thru
Jul 27, 2017
Send your kids to The Bead Farm at Gardner Village and they'll come back with their own handmade bookmark, key chain or bracelet! Enjoy a one-day summer camp every Tuesday and Thursday from 11am-12:30pm that is sure to get your little one's creative juices flowing.
Click here
to find information on dates and prices. Space is limited, so call 801.938.1995 to pre-register and claim your spot today!
---
FAIRY TALE DANCE CAMP at Classical Ballet Conservatory at The VillageJul 05, 2017
Thru
Jul 27, 2017
Make your child's dreams come true this summer during Fairy Tale Dance Camp at Classical Ballet Conservatory! There are no limits to imagination during this 4-week camp where music, dance, crafts and stories will all be explored. The camp runs every Wednesday and/or Thursday and is for all kids ages 3-6. Find more information
here.
---
SHOP HOP at Willow Hill Yarn Company at Gardner VillageJul 12, 2017
Thru
Jul 15, 2017
Get ready for Shop Hop 2017! Willow Hill Yarn Company will be one of seven participating yarn shops in the "Yarn for All Seasons" event. Pick up your punch card and take it around to each of the stores to get a stamp from July 12th thru 15th. Once you return your full card to any of the participating shops, you'll be entered to win fun prizes! As part of the fun, you'll get to enjoy new samples, make-and-takes, and free patterns during the event. So get your punch card and hop on by!
---
JULY SALE at Plum Dandy and Shopaholics at at Gardner VillageJul 01, 2017
Thru
Jul 31, 2017
Summer is in full swing, which means summer style and a new, lighter wardrobe. Plum Dandy and Shopaholics are giving you the perfect chance to brighten up your wardrobe with their July sale. All Plum Dandy tops are 20% off through July 31, and all Shopaholics purses are just $39 for the rest of the month. Hurry in while the deal lasts, this is one sale you don't want to miss!
---
BACK TO SCHOOL SHOPPING SALE at Spoiled Rotten Children's Boutique at Gardner VillageJul 22, 2017
Thru
Aug 12, 2017
Summer is speeding by and school is just around the corner! Make sure your little ones put their best foot forward this next school year with new shoes from Spoiled Rotten Children's Boutique. When you buy one pair, you get the second pair, of equal or less value, for 50% off. Contact Spoiled Rotten Children's Boutique for more details at 385.355.0030.
---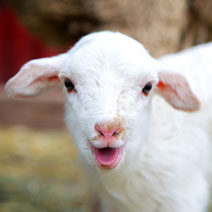 PETTING ZOO & PONY RIDES at Gardner VillageJul 01, 2017
Thru
Dec 30, 2017
Experience Gardner Village on a private tour unlike any other—a hand-led pony ride. Walk along side your little buckaroo as he or she is guided through the Village in style. (Giddy up for awesome photo ops!) While visiting The Farm, a nonprofit animal rescue open year round, mosey on through the petting zoo and show the beautiful animals some love. July 2017 hours are 10am-8pm, Monday through Saturday, weather permitting. Bring the whole family for a fun day at The Farm! Hand-sanitizing station available. For more information, contact The Farm at 801.706.8189.
---
CHOCOLATE AND CANDY CLASSES at Chocolate Covered Wagon at Gardner VillageJul 01, 2017
Thru
Jul 31, 2017
Satisfy your sweet tooth with a class from Chocolate Covered Wagon. Playing with food is encouraged in these classes while you learn old-fashioned taffy pulling and decadent candy dipping. You'll even get a chance to show your artistic side with creative dipping! Chocolate and Candy Classes are offered for all ages and are perfect for youth groups, date nights, and afternoons with the kids. They even offer team-building workshops for corporate events. To read more about chocolate classes, visit our
blog.
For more details and to reserve your place, contact Chocolate Covered Wagon at 801.938.1963.
---
PAINTING CLASSES at The Art Cottage at Gardner VillageJul 01, 2017
Thru
Jul 31, 2017
Paint brushes and canvas and paint! Oh my! The Art Cottage is now offering the visual and hands on experience of art to those of all ages. Enjoy children's classes, watercolor, calligraphy, paint nights, coloring clubs and date nights. Visit The Art Cottage's
website
for more information. Contact The Art Cottage to schedule your fun at 801.561.1372.
---
KNITTING AND CROCHETING CLASSES at Willow Hill Yarn Company at Gardner VillageJul 01, 2017
Thru
Jul 31, 2017
Come for a knitting or crocheting class and leave with more than just new needle-art knowledge. Wind up with new friends here to help and support you as you continue to hone your skills. They offer classes throughout the year, with a special Little Cotton Rabbits Club during 2017. For more information, visit Willow Hill Yarn Company's
website
or call 801.282.0477.
---
SEWING & QUILTING CLASSES at Pine Needles at Gardner Village Jul 01, 2017
Thru
Jul 31, 2017
If you've been pining for increased sewing knowledge or simply want to try a new hobby on for size, Pine Needles is your place. Their course curriculum includes sewing basics for beginners and more advanced options for those looking to grow their stitching skills. If time spent creating with friends (and making new friends in the process!) is what you're after, grab a project you've been working on (or want to start) and join Pine Needles for Open Sew. You'll find more information about all of their class offerings on the Pine Needle's
website
.
---
JEWELRY-MAKING CLASSES AND TABLE TIME at The Bead Farm at Gardner VillageJul 01, 2017
Thru
Jul 31, 2017
Wearing the same jewelry as everybody else is sooo last season. Create an original look that is 100% you at The Bead Farm. Sign up for Table Time (up to 1.5 hours of allotted time) and select your beads from the rainbow of bead-filled jars that line the walls. You'll be surprised at how easy it is to turn those beads into your own signature piece—especially when you have full access to our tools and one-on-one help from friendly staff. Bring your friends (up to ten people) and make a party out of it. It only costs you the price of materials. Children who are old enough to create are also welcome, making this an affordable way to spend quality time together. The Bead Farm also offers beading classes for those 18+. Call The Bead Farm for reservations at 801.938.1995.
---