March Events & Sales
Select a month to see what's happening at Gardner Village.
JANUARY
FEBRUARY
MARCH
APRIL
MAY
JUNE
JULY
AUGUST
SEPTEMBER
OCTOBER
NOVEMBER
DECEMBER
---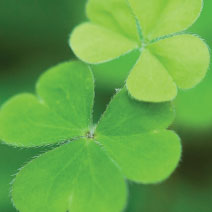 LUCKY 13 HALF MARATHON, 10K & 5K AT GARDNER VILLAGEMar 18, 2017
Feeling lucky? Here's your chance to make fellow racers green with envy. Those who cross the finish line of this course first will receive a pot o' gold coins... chocolate ones, that is. (The best kind!) Don't worry, this is sure to be a pinch-free zone. Every participant will receive a green top hat and a green tech shirt, and green water and gold (chocolate) coins will be handed out along the way. Good fortunate awaits at Gardner Village, where this adventure begins and ends on March 18, 2017. Presented by On Hill Events. For additional details and to register, visit On Hill Event's website
here.
---
COOKIE COLLEGE AT NABORHOOD BAKERY AT GARDNER VILLAGEMar 01, 2017
Thru
Mar 31, 2017
Calling all wannabe cookie connoisseurs, the school bell is ringing at Naborhood Bakery. Another year of Cookie College is underway. Enroll your kids in Cookie College! 2017 enrollment is now open for children ages 4 thru 12. Despite what you may have heard, this is no piece-of-cake college experience. Our 2-hour course will include a class in cutting cookie dough, an advanced course in snacking (while the cookies bake), and conclude with Cookie Art 101 (supplies, icing, sprinkles and candy included). This course is also ideal for birthday parties. Help your child earn their Baker's of Fine Arts degree this January, February and March at Naborhood Bakery University. Fridays from 4pm-6pm. $20+tax, includes a free kid's meal. Pre-registration required, call 801.566.8808. Parents must remain with their children.
---
CHOCOLATE AND CANDY CLASSES AT CHOCOLATE COVERED WAGON AT GARDNER VILLAGEMar 01, 2017
Thru
Mar 31, 2017
Satisfy your sweet tooth with a class from Chocolate Covered Wagon. Playing with food is encouraged in these classes while you learn old-fashioned taffy pulling and decadent candy dipping. You'll even get a chance to show your artistic side with creative dipping! Chocolate and Candy Classes are offered for all ages and are perfect for youth groups, date nights, and afternoons with the kids. They even offer team-building workshops for corporate events. For more details and to reserve your place, contact Chocolate Covered Wagon at 801.938.1963.
---
PAINTING CLASSES AT THE ART COTTAGE AT GARDNER VILLAGEMar 01, 2017
Thru
Mar 31, 2017
Paint brushes and canvas and paint! Oh my! Welcome to Gardner Village's newest shop: The Art Cottage. The Art Cottage is now offering the visual and hands on experience of art to those of all ages. Enjoy children's classes, watercolor, calligraphy, paint nights, coloring clubs and date nights. Visit The Art Cottage's
website
for more information. Contact The Art Cottage to schedule your fun at 801.561.1372.
---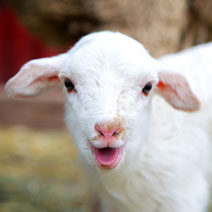 PETTING ZOO & PONY RIDES AT THE FARM AT GARDNER VILLAGEMar 01, 2017
Thru
Mar 31, 2017
Experience Gardner Village on a private tour unlike any other—a hand-led pony ride. Walk along side your little buckaroo as he or she is guided through the Village in style. (Giddy up for awesome photo opps!) While visiting The Farm, a nonprofit animal rescue, mosey on through the petting zoo and show the beautiful animals some love. March 2017 hours are 11-6pm, Monday through Saturday, weather permitting. $2 Tuesdays are back, so bring the whole family! Hand-sanitizing station available. For more information, contact The Farm at 801.706.8189.
---
FLEXSTEEL 40% OFF SALE AT CF HOMEMar 01, 2017
Thru
Mar 25, 2017
Spring is the time for cleaning and renewal, and what better way to freshen up your home than with new, custom furniture. To help make that happen, CF Home is offering 40% off of all custom and in stock Flexsteel upholstery, through March 25th. Let their professional designers help you customize your home. With hundreds of fabrics and many leather options available, you're sure to find something that suits your style!
---
SPRING SALE AT GARDNER VILLAGEMar 27, 2017
Thru
Apr 29, 2017
The sun is shining, the birds are chirping, and blossoms are blooming. Spring has arrived! Visit Gardner Village and enjoy a breath of fresh air as you wander our brick pathways during our annual Spring Sale. With a wide selection of furniture, home décor, clothing, jewelry, candy, bedding and more, you'll discover exactly what you need to give both you and your home the new look you've been longing. View our Spring Sale catalog
here
.
---
KNITTING & CROCHETING CLASSES AT WILLOW HILL YARN COMPANY AT GARDNER VILLAGE (FORMERLY KAMILLE'S)Mar 01, 2017
Thru
Mar 31, 2017
Come for a knitting or crocheting class and leave with more than just new needle-art knowledge. Wind up with new friends here to help and support you as you continue to hone your skills. They offer classes throughout the year, with a special Little Cotton Rabbits Club during 2017. For more information, visit Willow Hill Yarn Company's
website
or call 801.282.0477.
---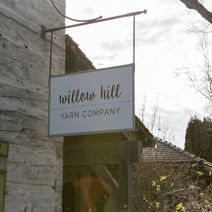 OPEN HOUSE AT WILLOW HILL YARN COMPANY AT GARDNER VILLAGEMar 18, 2017
The yarn shop at Gardner Village is under new ownership! Come meet Emily and her friendly staff at Willow Hill Yarn Company on Saturday, March 18th from 11:00am to 2:00pm. Just in time for the newest yarn to arrive in the shop, you're invited to come enjoy knitting and crochet make-n-takes (free pattern with the purchase of a skein of yarn), check out the latest yarn being released, and see the changes to the shop. Plus, enter to win a grand prize when you visit that day. Mark your calendar, this is going to be a grand time!
---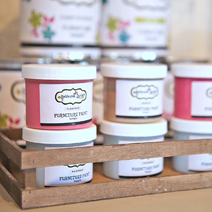 RETHUNK JUNK PAINTING CLASS WITH AUNT ELSIE'S AT GARDNER VILLAGEMar 28, 2017
Join Aunt Elsie's Trinkets on Tuesday, March 28th from 9:30am until noon for some refinishing fun. Bring your small furniture items that could use a little refreshing to The Gathering Place at Gardner Village and transform them into the perfect accent piece. Cost is $75/person which includes your choice of paint, paint brush and supplies needed to give your piece of furniture some new life. Call Aunt Elsie's at 801.561.5557 to reserve your spot.
---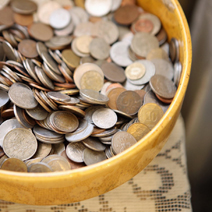 POT 'O GOLD DISCOUNTS AT AUNT ELSIE'S AT GARDNER VILLAGEMar 01, 2017
Thru
Mar 31, 2017
No need to look for the end of the rainbow, Aunt Elsie's has just the pot of gold you'll want to dip into! Save a little green this month at Aunt Elsie's Trinkets with their Pot 'O Gold Savings. Throughout the month of March, draw out a coin from their pot of gold for instant discounts on your purchase. Come on in and try your luck!
---
SEWING & QUILTING CLASSES AT PINE NEEDLES AT GARDNER VILLAGE Mar 01, 2017
Thru
Mar 31, 2017
If you've been pining for increased sewing knowledge or simply want to try a new hobby on for size, Pine Needles is your place. Their course curriculum includes sewing basics for beginners and more advanced options for those looking to grow their stitching skills. If time spent creating with friends (and making new friends in the process!) is what you're after, grab a project you've been working on (or want to start) and join Pine Needles for Open Sew. You'll find more information about all of their class offerings on the Pine Needle's
website
.
---
JEWELRY-MAKING CLASSES AND TABLE TIME AT THE BEAD FARM AT GARDNER VILLAGEMar 01, 2017
Thru
Mar 31, 2017
Wearing the same jewelry as everybody else is sooo last season. Create an original look that is 100% you at The Bead Farm. Sign up for Table Time (up to 1.5 hours of allotted time) and select your beads from the rainbow of bead-filled jars that line the walls. You'll be surprised at how easy it is to turn those beads into your own signature piece—especially when you have full access to our tools and one-on-one help from friendly staff. Bring your friends (up to ten people) and make a party out of it. It only costs you the price of materials. Children who are old enough to create are also welcome, making this an affordable way to spend quality time together. The Bead Farm also offers beading classes for those 18+. Call The Bead Farm for reservations at 801.938.1995.
---
DANCE CLASSES AT CLASSICAL BALLET CONSERVATORY AT GARDNER VILLAGEMar 01, 2017
Thru
Mar 31, 2017
In this on-the-couch era, it's more important than ever to get moving, and moving through dance is both relaxing and fun. Whether you're trained in dance or have only dreamed of reaching for that ballet bar, you'll find your place in one of the classes taught by Classical Ballet Conservatory. Classes are available for older children and adults as well. Visit Classical Ballet Conservatory's
website
for more information on what's offered and how to register. Make your move today!
---