February Events & Sales
Select a month to see what's happening at Gardner Village.
JANUARY
FEBRUARY
MARCH
APRIL
MAY
JUNE
JULY
AUGUST
SEPTEMBER
OCTOBER
NOVEMBER
DECEMBER
---
DOLLY & ME PAJAMA PARTIES AT GEORGELL DOLL SHOP AT GARDNER VILLAGEFeb 01, 2017
Thru
Feb 25, 2017
Cozy up for an evening of bedtime stories, songs, activities and a special treat for your little ones and their dolls at Georgell Doll Shop's Dolly & Me Pajama Parties. Parties will be held every Wednesday and Saturday at 6pm during January and February. Wear your pajamas and join the fun. Pajama Parties are $10 per person, and please call 801.561.1485 to reserve your place.
---
CANDY HEART 5K RUN AT GARDNER VILLAGEFeb 11, 2017
U.R.A.QTpie! Especially when decked out in your red or pink long-sleeved tech shirt, ready to strut your stuff in the Candy Heart 5K Run presented by On Hill Events at Gardner Village. The shirt, which is included with your race registration, is just some of the run fun. You'll also enjoy the feeling of love in the air as you follow Cupid's arrow from the starting line at Gardner Village to the race's end point, also at Gardner Village. We'll C.U.L8R--at 9am on Saturday, February 11, 2017 to be exact. For additional race details and to register, visit On Hill Event's website
here.
---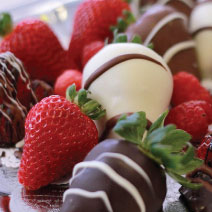 SWEET VALENTINES TREATS AT THE CHOCOLATE COVERED WAGON AT GARDNER VILLAGEFeb 01, 2017
Thru
Feb 28, 2017
Love is sweet at the Chocolate Covered Wagon. Delight your Valentine with fresh-dipped strawberries and raspberries, chocolates, truffles, caramels, fudge and chocolate caramel apples. Show your taste buds some love at this mouth-watering candy store.
---
VALENTINES HORSE & BUGGY RIDES, DINNER & SWEETS PACKAGE AT GARDNER VILLAGEFeb 10, 2017
Thru
Feb 14, 2017
Saddle up. Your carriage awaits at The Farm. Cuddle up and the fun begins with your loved one on an old-fashioned horse-drawn vintage carriage ride around historic Gardner Village. Enjoy a half pound of decadent chocolate-dipped strawberries from Chocolate Covered Wagon, and make the magic complete with Archibald's Restaurant's February Dinner for Two special. The entire experience for you and your sweetheart is only $60. Times are available February 10th, 11th, 13th and 14th from 5-8pm, with carriages leaving every 10 minutes. Call 801.706.8189 to reserve your spot before they fill up!
---
VALENTINE'S SPA SPECIALS AT COTTAGE RETREAT DAY SPA AT GARDNER VILLAGEFeb 01, 2017
Thru
Feb 28, 2017
Who doesn't love to be pampered? Spend a romantic day with your loved one at Cottage Retreat Day Spa this February. Take advantage of their special Valentine's deals such as their Bed of Roses Couples Massage or a Couples Rosy Cottage Pedicure. Sweeten up the visit with chocolate-dipped strawberries and a bubbly beverage (non-alcoholic). Visit Cottage Retreat's
website
for more information on their couples packages.
---
COOKIE COLLEGE AT NABORHOOD BAKERY AT GARDNER VILLAGEFeb 01, 2017
Thru
Feb 28, 2017
Calling all wannabe cookie connoisseurs, the school bell is ringing at Naborhood Bakery. Another year of Cookie College is underway. Enroll your kids in Cookie College! 2017 enrollment is now open for children ages 4 thru 12. Despite what you may have heard, this is no piece-of-cake college experience. Our 2-hour course will include a class in cutting cookie dough, an advanced course in snacking (while the cookies bake), and conclude with Cookie Art 101 (supplies, icing, sprinkles and candy included). This course is also ideal for birthday parties. Help your child earn their Baker's of Fine Arts degree this January, February and March at Naborhood Bakery University. Fridays from 4pm-6pm. $20+tax, includes a free kid's meal. Pre-registration required, call 801.566.8808. Parents must remain with their children.
---
PAINTING & ART CLASSES AT THE ART COTTAGE AT GARDNER VILLAGEFeb 01, 2017
Thru
Feb 28, 2017
Paint brushes and canvas and paint! Oh my! Welcome to Gardner Village's newest shop: The Art Cottage. The Art Cottage is now offering the visual and hands on experience of art to those of all ages. Enjoy children's classes, watercolor, calligraphy, paint nights, coloring clubs and date nights. Visit The Art Cottage's
website
for more information. Contact The Art Cottage to schedule your fun at 801.561.1372.
---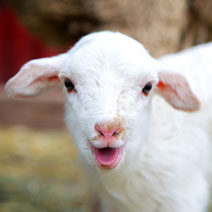 PETTING ZOO & PONY RIDES AT THE FARM AT GARDNER VILLAGEFeb 01, 2017
Thru
Feb 28, 2017
Experience Gardner Village on a private tour unlike any other—a hand-led pony ride. Walk along side your little buckaroo as he or she is guided through the Village in style. (Giddy up for awesome photo opps!) While visiting The Farm, a nonprofit animal rescue, mosey on through the petting zoo and show the beautiful animals some love. January-April 2017 hours are 12-5pm, Tuesday through Saturday, weather permitting. $2 Tuesdays are back, so bring the whole family! Hand-sanitizing station available. For more information, contact The Farm at 801.706.8189.
---
SEWING & QUILTING CLASSES AT PINE NEEDLES AT GARDNER VILLAGE Feb 01, 2017
Thru
Feb 28, 2017
If you've been pining for increased sewing knowledge or simply want to try a new hobby on for size, Pine Needles is your place. Their course curriculum includes sewing basics for beginners and more advanced options for those looking to grow their stitching skills. If time spent creating with friends (and making new friends in the process!) is what you're after, grab a project you've been working on (or want to start) and join Pine Needles for Open Sew. You'll find more information about all of their class offerings on the Pine Needle's
website
.
---
JEWELRY-MAKING CLASSES AND TABLE TIME AT THE BEAD FARM AT GARDNER VILLAGEFeb 01, 2017
Thru
Feb 28, 2017
Wearing the same jewelry as everybody else is sooo last season. Create an original look that is 100% you at The Bead Farm. Sign up for Table Time (up to 1.5 hours of allotted time) and select your beads from the rainbow of bead-filled jars that line the walls. You'll be surprised at how easy it is to turn those beads into your own signature piece—especially when you have full access to our tools and one-on-one help from friendly staff. Bring your friends (up to ten people) and make a party out of it. It only costs you the price of materials. Children who are old enough to create are also welcome, making this an affordable way to spend quality time together. The Bead Farm also offers beading classes for those 18+. Call The Bead Farm for reservations at 801.938.1995.
---
DANCE CLASSES AT CLASSICAL BALLET CONSERVATORY AT GARDNER VILLAGEFeb 01, 2017
Thru
Feb 28, 2017
In this on-the-couch era, it's more important than ever to get moving, and moving through dance is both relaxing and fun. Whether you're trained in dance or have only dreamed of reaching for that ballet bar, you'll find your place in one of the classes taught by Classical Ballet Conservatory. Classes are available for older children and adults as well. Visit Classical Ballet Conservatory's
website
for more information on what's offered and how to register. Make your move today!
---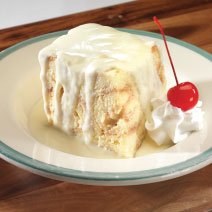 DINNER FOR TWO SPECIAL AT ARCHIBALD'S RESTAURANT AT GARDNER VILLAGEFeb 01, 2017
Thru
Feb 28, 2017
Who says Valentine's Day is limited to the 14th? Archibald's Restaurant's Dinner for Two special lasts throughout the month of February. Indulge your taste buds with their famous fried green tomatoes and avocados as an appetizer followed by four entrees to choose from. Taste the warmth of fresh sourdough bread on the side, and then finish the meal with dessert to share! Now that's a meal to love!
---
KNITTING & CROCHETING CLASSES AT WILLOW HILL YARN COMPANY (FORMERLY KAMILLE'S)Feb 01, 2017
Thru
Feb 28, 2017
Come for a knitting or crocheting class and leave with more than just new needle-art knowledge. Wind up with new friends here to help and support you as you continue to hone your skills. They offer classes throughout the year, with a special Little Cotton Rabbits Club during 2017. For more information, visit Willow Hill Yarn Company's
website
or call 801.282.0477.
---
YARN & MOVIE NITE AT WILLOW HILL YARN COMPANY AT GARDNER VILLAGEFeb 11, 2017
Spend a date night with your one true love—yarn! Bring your knitting and crocheting projects to Willow Hill Yarn Company on Saturday, February 11th for a yarn and movie night. Relax and watch chick-flicks with the girls while catching up on your yarn creations. Bring your favorite treat to share and munch on during the movies! Cost is $10 per person. Reserve your spot by calling 801.282.0477.
---
BEDROOM FURNITURE SALES AT CF HOME & DOWN TO EARTH AT GARDNER VILLAGEFeb 01, 2017
Thru
Feb 28, 2017
Make your bedroom dreamy again with pieces from the bedroom sales at Down to Earth and CF Home at Gardner Village! Save up to 45% off list prices on all bedroom furniture during February 2017. Plus we pay the sales tax. See stores for details.
---
FREE INTERIOR DESIGN CLASSES AT DOWN TO EARTH AT GARDNER VILLAGEFeb 16, 2017
Thru
Feb 25, 2017
Learn how to design your space with the experts at Down to Earth. You'll quickly learn color schemes, space planning, balance, scale, fabric options and accessorizing for your home. In February, the classes will specifically focus on full room plans and design from beginning to finish. Call Down to Earth at 801.984.4105 to schedule your February class; classes will be held on February 16th, 18th and 25th. Space is limited and will fill up quickly.
---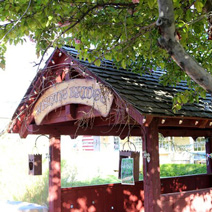 THE KISSING BRIDGE AT GARDNER VILLAGEFeb 01, 2017
Thru
Feb 28, 2017
Oh, sure, this is known as the Wishing Bridge. At least in the spring, when those enchanting woodland fairies land for the season. However, this time of year it's unofficially known as the Kissing Bridge. You see, it's a romantic little backdrop for a smooch. Snap a selfie while you're at it. Then, return next year for a repeat performance. It will quickly become a lip-smacking tradition you'll look forward to.
---
FEBRUARY SHOE SALE AT PLUM DANDY AT GARDNER VILLAGEFeb 01, 2017
Thru
Feb 28, 2017
Face it, shopping is an addiction. It's your addiction. And Plum Dandy is here to feed your addiction. Enjoy 50% off of shoes and boots during the month of February. Shop early for best selection.
---