All Events > Gardner Village Events
August Gardner Village Events
Select a month to see what's happening at Gardner Village.
JANUARY
FEBRUARY
MARCH
APRIL
MAY
JUNE
JULY
AUGUST
SEPTEMBER
OCTOBER
NOVEMBER
DECEMBER
---
TICKETS ON SALE FOR WITCHAPALOOZA DINNER THEATER, BREAKFAST WITH A WITCH, WITCH IN THE KITCHEN AND MOONSTRUCK WITCHES DINNER
GARDNER VILLAGEAug 01, 2018
Calling all witches and warlocks! It's time for WitchFest at Gardner Village. As one of Utah's premier Halloween festivals, you won't want to miss out on celebrating this bewitching season with us. Tickets go on sale August 1st at noon for the following WitchFest events: Witchapalooza Dinner Theater, Breakfast with a Witch, Witch in the Kitchen and Moonstruck Witches Dinner. Book your
tickets
early this year as all ticketed shows and events do sell out.
---
MOONLIGHT MADNESS SALE & BEACH PARTY
GARDNER VILLAGE
Aug 04, 2018
Come where the surf's up and the prices are down. The Gardner Village Moonlight Madness Sale and Beach Party bring the relaxed atmosphere of the islands here. Shake those hula hips to beach music, enjoy the tastes of the tropics at Naborhood Bakery and shave ice at Chocolate Covered Wagon. Hang loose with us. We're open from 6 to 11pm so you can catch a wave and shop our amazing sales, find crazy coupons and win fun prizes in our shops for five hours only. Aloha!
---
SUMMER PARTIES AND CAMPS
GARDNER VILLAGEAug 01, 2018
Thru
Aug 31, 2018
Gardner Village is your one-stop shop for unique party possibilities. From birthdays, weddings, and anniversaries to team building exercises, church outings, and youth adventures, we make larger group gatherings easy to plan. We also offer numerous one-of-a-kind party packages for smaller groups (birthdays, date nights, play dates, girls' night out, etc.) in the Salt Lake City area. Many private events can even be combined to create a unique and memorable experience. Whatever your reason for celebrating, we have you covered! Take a look at our
party list
and let the planning begin!
*Note: Not all events can be combined. It is up to the discretion of each shop as each shop is individually owned and operated. Please reach out to the shops of interest directly to discuss combination options.
---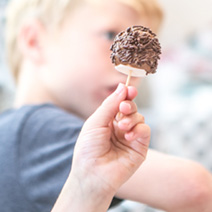 CHOCOLATE CAMP
CHOCOLATE COVERED WAGONAug 01, 2018
Thru
Aug 21, 2018
School's out for summer so let's go chocolate camping! Children between 4-12 years old can come learn how to pull salt water taffy by hand and how to work with chocolate. Camps are available on Tuesdays at 1pm June 12th through August 21st. Camp chairs fill up fast and are by reservation only. For more details or to your make a reservation please contact
Chocolate Covered Wagon
at 801.938.1963.
---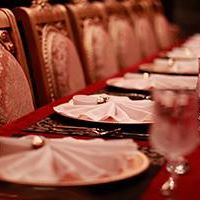 NOW BOOKING A MAGICAL DINING EXPERIENCE
MYSTIQUE DININGAug 01, 2018
Thru
Aug 31, 2018
Book now to experience real magic at Mystique Dining, Gardner Village's newest year-round magical dining experience opening September 2018. Mystique's Grand Dining Chamber is an elaborately-themed and opulently-decorated room that's specifically designed to enhance your encounter with mystery, magic and flavor. The intimate chamber seats no more than 30 guests per performance which guarantees you'll be up close and personal. Witness the artistry and skill of the best magicians in the world along with dinner and dessert. Book now at
Mystique Dining
and use code GARDNER for a 20% discount.
---
BACK-TO-SCHOOL SHOE SALE
SPOILED ROTTEN CHILDREN'S BOUTIQUEAug 01, 2018
Thru
Aug 31, 2018
Summer is speeding by and school is just around the corner! Make sure your little ones put their best foot forward this next school year with new shoes from
Spoiled Rotten Children's
Boutique. When you buy one pair, you get the second pair, of equal or less value, for 50% off. Contact Spoiled Rotten Children's Boutique at Gardner Village for more details at 385.355.0030.
---
DOLLY & ME FAIRY GARDEN TEA PARTIES
GEORGELL DOLL SHOPAug 03, 2018
Thru
Sep 03, 2018
When was the last time your little girl dressed for a tea party? Let your little ones indulge at
Georgell Doll Shop's
Dolly & Me Fairy Garden Tea. Tiny desserts on tiny dishes. Dress-up hats and aprons are available for proper tea attire. All served on the fairy garden patio at Georgell Doll Shop with a collection of fairy houses to explore. Tea is served every Friday and Saturday from 11am to 4pm June 1st through September 3, 2018. $20 per guest. Reservations are encouraged for a fun, fanciful afternoon, and walk-ins are welcome based on availability. Call Georgell Doll Shop at 801.561.1485 for information and to make reservations.
---
WITCH AUDITIONS
GARDNER VILLAGE
Aug 04, 2018
Have you always wanted to be a part of the team of witches at Gardner Village? This is your opportunity! Auditions will be held at The Gathering Place at Gardner Village on Saturday, August 4, 2018 at 10am. Come prepared with your witch hat and costume, and blow us away with your fun and energetic personality. You'll share your best cackle, witchy person, witchy name and where you're from. You'll be asked questions, and props are encouraged to help you with entertaining others. You may be asked to come up with a funny blurb about an item that we choose in your witchy persona as well.

This is strictly a fun, acting opportunity in a safe, child-friendly environment. You will be paid for your role in our wonderful venues and shows. The season begins mid-September and runs through October 30th so don't delay. Get your plans in motion and join our fabulous team of witches for WitchFest 2018. Contact 801.656.5100 for more information.
---
FARMERS MARKET
GARDNER VILLAGEAug 04, 2018
Thru
Oct 27, 2018
The
Farmers Market
is back at Gardner Village! With local farmers, food artisans, and artists, this market is sure to charm you with its abundance of local produce and handcrafted goods. This isn't just a farmers market, it's a destination that supports local entrepreneurs and the community in your backyard. Join us every Saturday, July 7th through October 27th, from 9am-1pm. We hope to see you here.
Interested in becoming a vendor? Visit
here.
---
KNITTED PUMPKIN CLASS
WILLOW HILL YARN COMPANYAug 07, 2018
Get in the fall spirit with a knitting class on how to make these adorable pumpkins! This is a one-time 3 hour class on August 7th from 11am-2pm. Knowledge of knit and purl is required and this class is free with the purchase of your supplies. Call
Willow Hill
to sign up at 801.282.0477
---
BOOK SIGNING
AUNT ELSIE'S TRINKETS AND TREASURESAug 18, 2018
Please join us for a fun filled morning, and meet local mystery writer, Dorothy Keddington. Her newest book has been released. "Secret of the Spirit Walls" is full of intrigue and suspense. It takes place in Southern Utah's 9 Mile Canyon. Light refreshments and Book signing are from 11 am until 1 pm at
Aunt Elsie's
We hope to see you then.
---
LABOR DAY WEEKEND SALE
GARDNER VILLAGEAug 30, 2018
Thru
Sep 03, 2018
Driving all over town and facing crowds only to find a few sale items can be, well, work. Take the labor out of your Labor Day weekend with one convenient stop at Gardner Village for all of your shopping needs. You'll discover sales on clothing, toys, gifts, home decor, furniture and more. Best of all, our shops are all locally owned, so you're supporting small business while having big fun. Top off your sale seeking with a relaxing meal at
Archibald's Restaurant
or
Naborhood Bakery & Cafe.
After all, a holiday weekend should feel like anything but work. Shops the sale Thursday, Friday, Saturday and Monday from 10am to 8pm all four days.
---