Jewelry Classes at The Bead Farm
Tuesday Jan 10 2017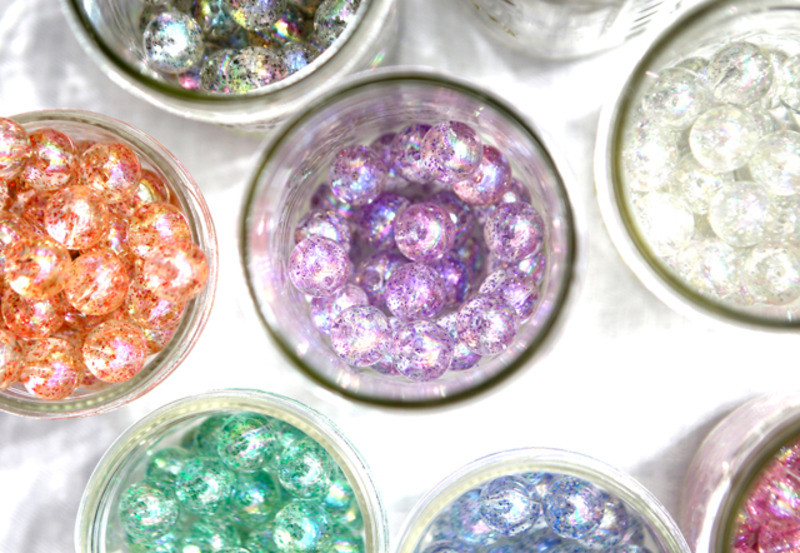 Please note: The Bead Farm moved and relocated August 2017. We wish them well in their future endeavors.
It may be a gray day outside, but it's all rainbows and color inside at The Bead Farm!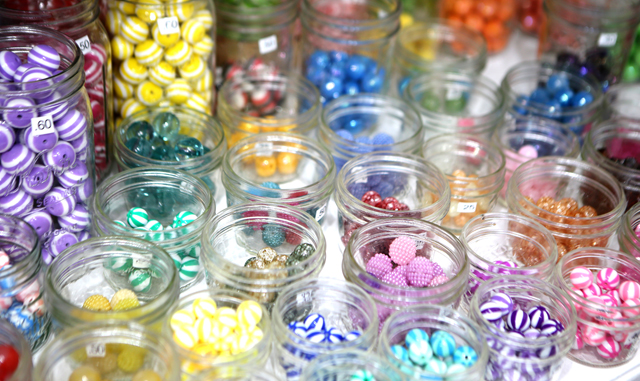 With bead-lined walls of color, you can't help but smile when you walk in this friendly Gardner Village shop.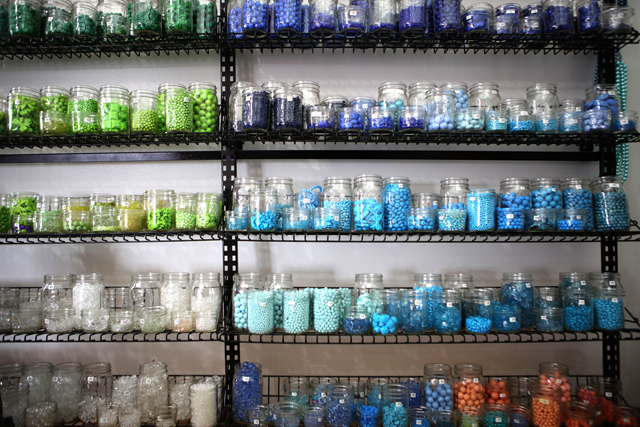 Right now, love is in the air. If you love making jewelry, you're in luck. You see, classes are officially in session throughout Gardner Village, including the ongoing classes offered at The Bead Farm. Fun!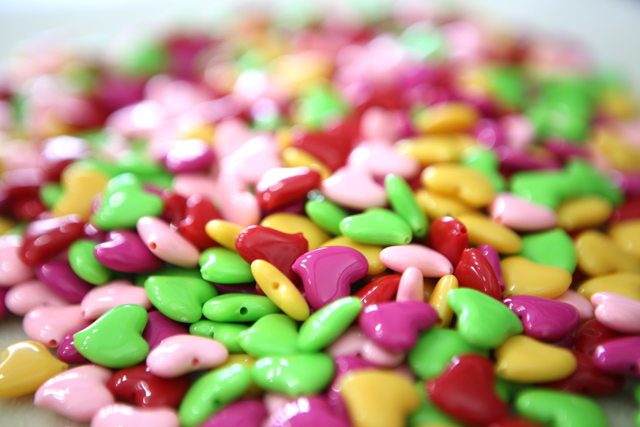 Maybe you have experience making jewelry. Maybe you don't. Either way, the fine folks at The Bead Farm will take care of you. For starters, you have access to their supplies and their hands-on help.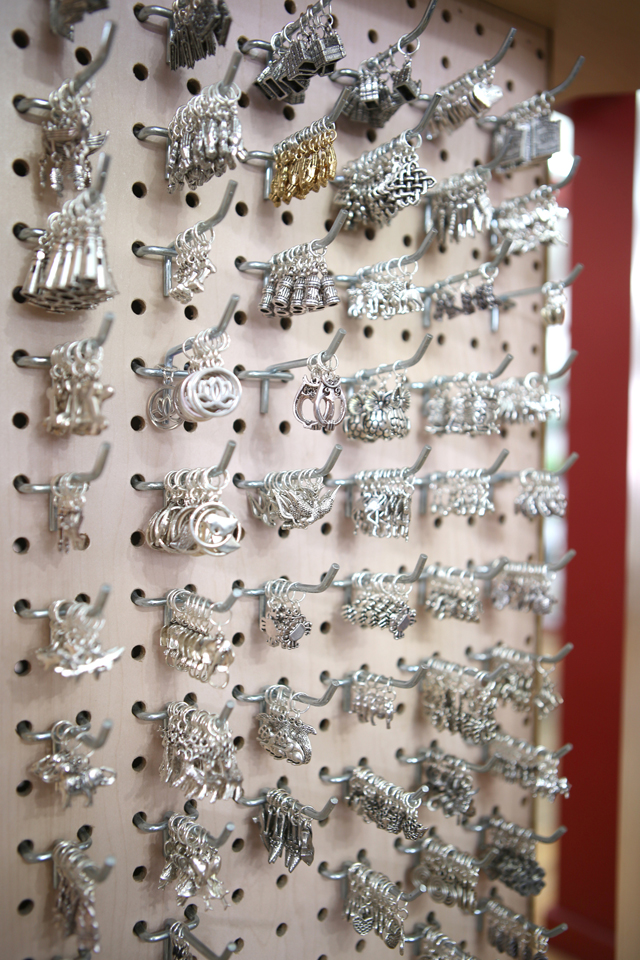 Don't forget the charms! There are plenty to choose from, making this a charming experience, indeed!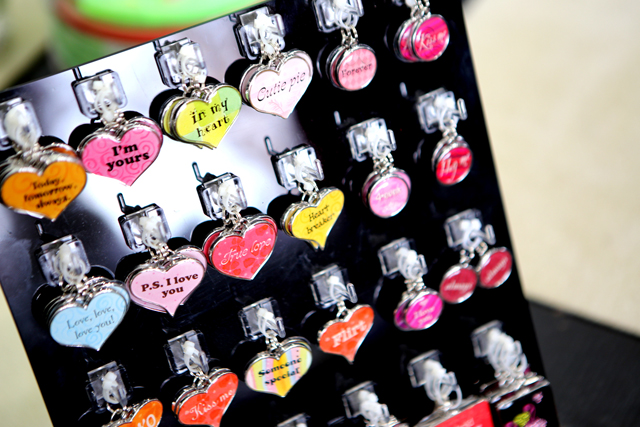 To craft your own cute design, you have a few choices at The Bead Farm.
1. Classes
Classes are offered on Tuesday and Thursday nights. For the latest on The Bead Farm class schedule, check The Bead Farm website or you give the store a call. 801.938.1995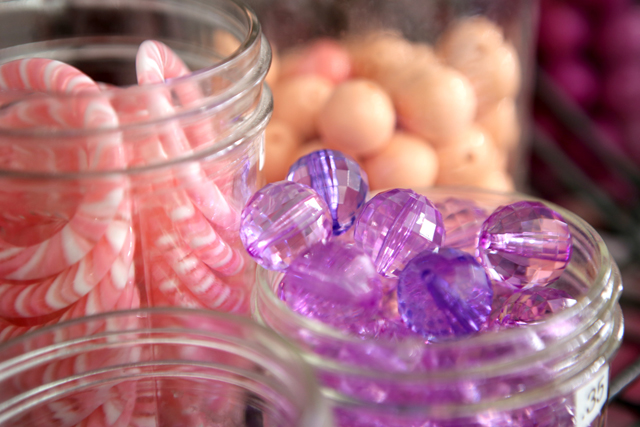 Who: Ages 16+. No more than ten students per class.
Time: 6:30 PM
Cost: Varies. See the website for specifics.
Skill Level: All are welcome, whether you've been creating jewelry for years or have never strung a bead in your life.
Supplies: No supplies are needed. The Bead Farm will provide everything you need to make your brilliant design.
Bonus: Receive 10% off anything purchased at The Bead Farm on the night of your class!
Come in, check the website, or call for more details. 801.938.1995
2. Table Time
Who: Children of all ages are welcome! Those under age 12 are invited to string their own jewelry, but they'll need help when it comes to using the tools and finishing their pieces. Adults are asked to supervise, and a staff member will also be part of the session.
Cost: FREE
That's right, Table Time costs you nothing more than the materials used to create your project. What a deal!
Note: A small fee will be applied if you choose to bring in outside materials for your project.
Schedule: Available Monday, Tuesday, and Thursday from 1:00 PM to 6:00 PM; Friday and Saturday from 1:00 PM to 7:00 PM. Please call ahead to schedule your appointment. You can call the same day, but it is important to call first. Thank you!
Help: A staff member will be with you during Table Time, ready to offer friendly assistance and expertise.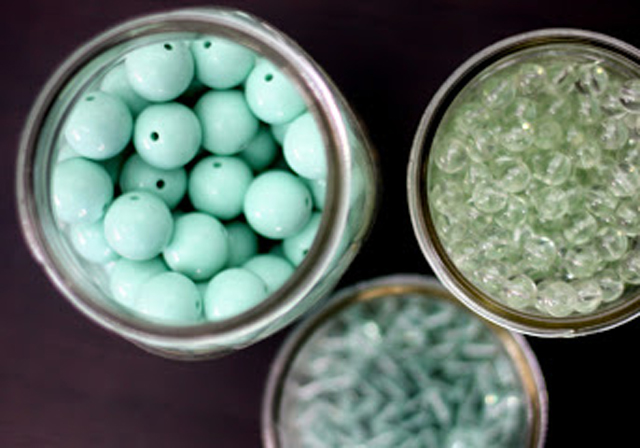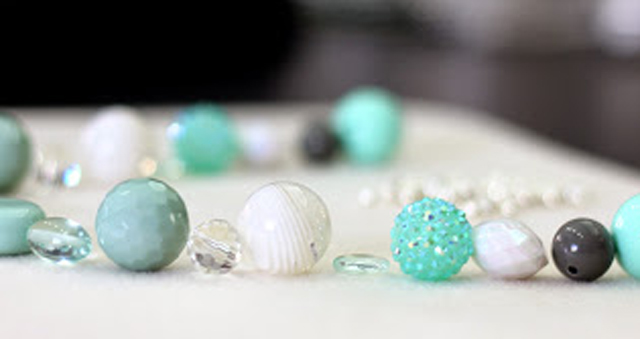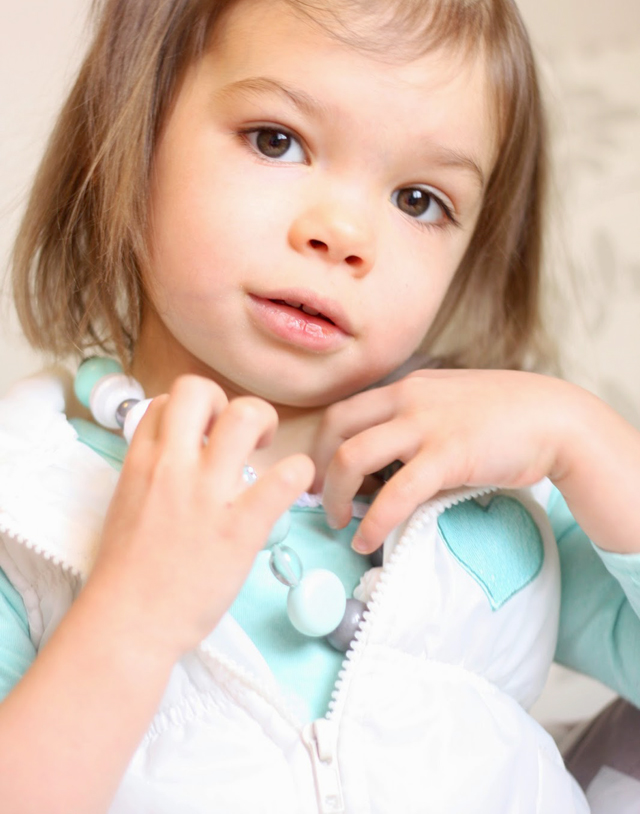 3. Parties
The Bead Farm is also an excellent place to plan a party. I had my daughter's birthday party there this summer. She and her friends LOVED it and still wear the bracelets they made.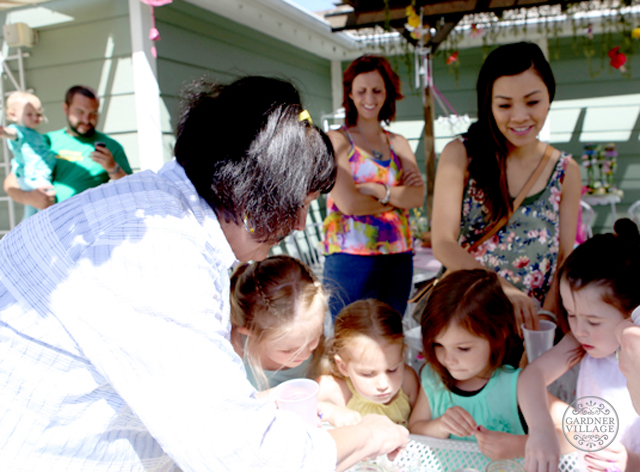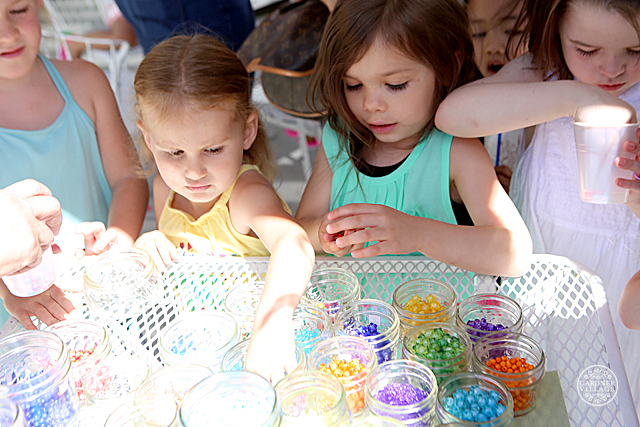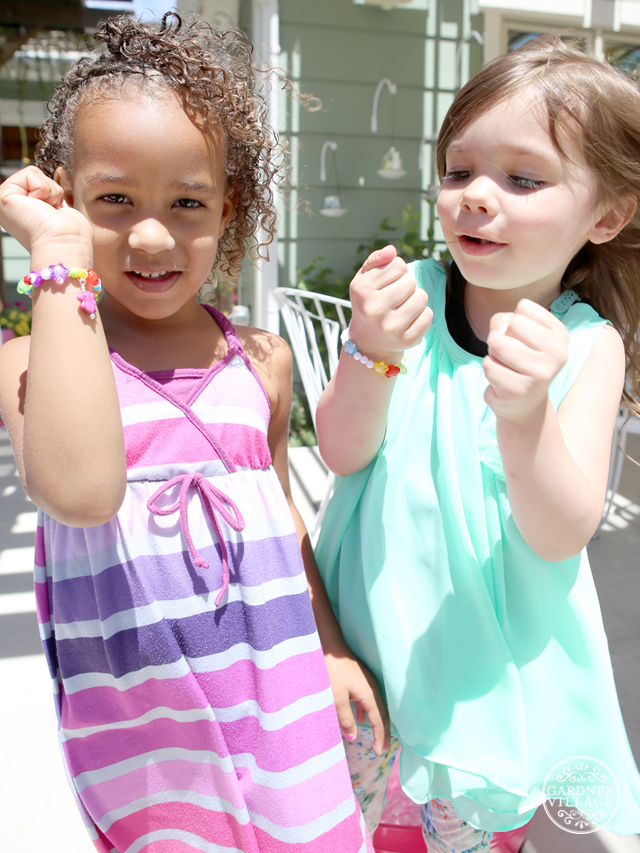 That's Amore!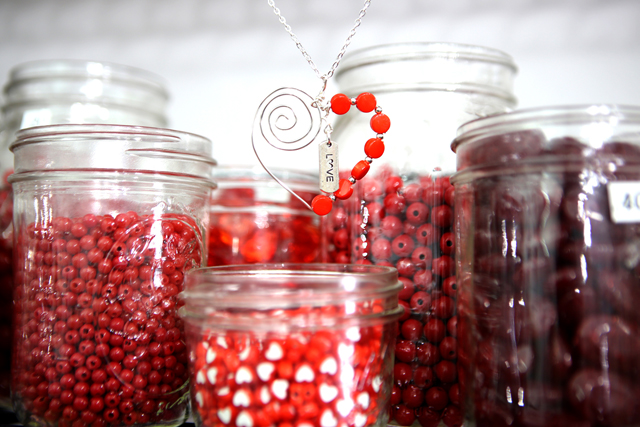 Valentine's Day will be here before we know it. If it's a unique, loving token you seek for that someone special, The Bead Farm has you covered. You'll find pretty handmade pieces for sale throughout the shop.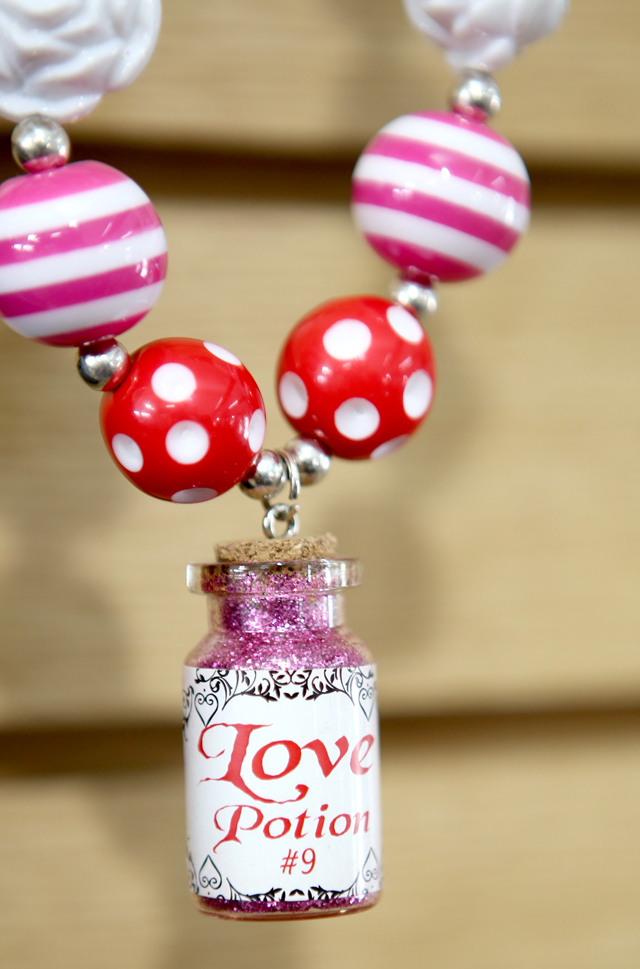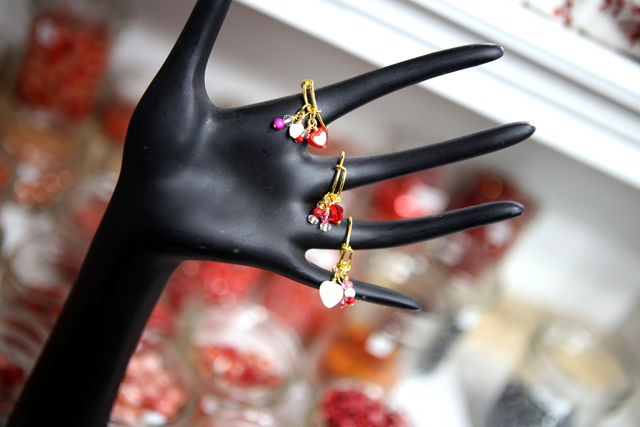 Stop in for some creative sunshine and bead that winter gray away!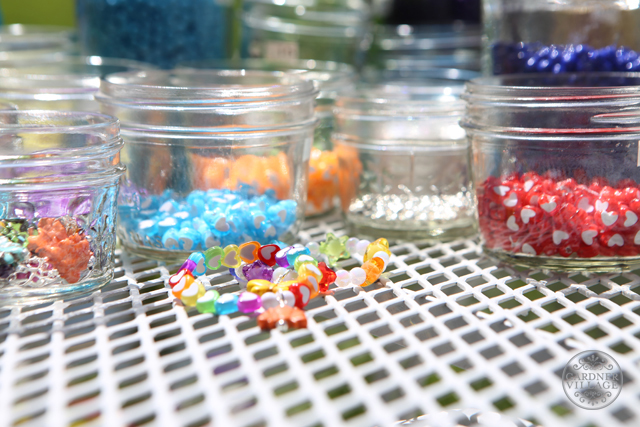 Please note: The Bead Farm moved and relocated August 2017. We wish them well in their future endeavors.
Labels: gardner village, jewelry making, jewelry classes, free, utah, birthday parties, necklace, kids classes, bracelet, rings, salt lake area